And then last week she changed her mind:
Sponsored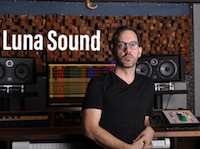 Luna Sound can cover your production, recording & mixing needs. Mention the Stranger ad for a 15% discount!
Martin, [a Bleckley County High School] honor student who tutors at-risk elementary and middle school students after school, knew the move would be controversial for the town of about 5,200 residents. At his high school, prom dates from outside counties must be approved in advance, so Martin went to his principal and asked.

"At first she said no, Cochran wasn't ready for it," he said.

Then last week, school officials said they have no policy in place against it.

"You don't have the right to say no," principal Michelle Masters said. "As a principal, I don't judge him. I'm taught not to judge. I have to push my own beliefs to the background." She's just hoping it won't become an issue in the community and distract from juniors and seniors who have looked forward to the event all school year.
Gee... I wonder what could've happened in the last week or two that might have influenced Principal Masters and the school board's decision to allow Martin—an honor student who tutors at-risk students—to attend prom with his boyfriend.
Whatever it was that inspired Masters to change her mind, I think she should be praised for doing the right thing. I'm digging around on Bleckley County High School's website right now, seeing if there's a fundraiser or something going on that folks outside of Bleckley County can contribute to. I don't think we should send the principal emails or call—no distractions for Bleckley—but it would be great if we could find some way to reward Bleckley for doing the right thing.