The sixth and final installment of the artist-powered project
The Gift Shop
turns the museum's defunct gift shop into something like the
deranged yet contented
interior of an eccentric old lady's sitting room.
Sponsored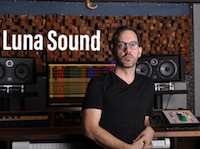 Luna Sound can cover your production, recording & mixing needs. Mention the Stranger ad for a 15% discount!
Handpainted and collaged wallpaper has been painstakingly applied over tall, empty retail and book shelves. The paper is torn in places, to reveal arrangements of knickknacks inside the walls.
Of all the Gift Shop iterations, this one hangs together best as an installation (this one was another highlight). (It reminds me of Robert Gober's savagely impolite installation of a room wallpapered with a pattern that looks pretty from a distance—but the pattern, seen up close, is alternating drawings of a black man being lynched and a white man sleeping soundly).
What's inside the walls at the Henry could be considered one entire show, the wallpaper another show, and a display shelf in the entryway window yet another. But there's also an overall mood that unhinges the room from any of its pasts. This is the way I'll remember this room.
Next up at the Henry's gift shop? The space will become part of an expanded lobby, and the front wall of the gift shop will be demolished. That should happen this spring. No word yet on whether the museum will get a proper gift shop/bookstore anytime soon. (Please?)
The reception for the show is Saturday (March 27) from 2-4 pm. Details.