Maybe posting photos of the great oil catastrophe is becoming redundant and overly depressing. But since Slog has posted photos by Zoe Strauss before, here's a look at the Gulf through her eyes:
Dear Friends,

I'm coming back from the Gulf with some terrible news. Yesterday and today I was in Waveland, Mississippi and the oiling wasn't just on the beach, it's already moved inland into the wetlands. The oil on the beach and in the water is beyond what I could have imagined. I think this disaster is going to destroy the Southern US Gulf region, it's going to kill the wetlands. God knows I hope I'm completely wrong about that, but from what I saw I can't see how they can be saved.

I've got a lot to sort out and I just started to save the photos. I hope to have some more posted by Monday with a much longer update.

I've got to sort out the "art" from the "journalist" possibilities, I'm pretty sure 3 or 4 of these photos are important to show as a straightforward recording of what's happening there. But to be honest, the scope of what's happened is impossible to articulate, in words or photos.

With Love,
ZS
More photos—of non-Gulf people and places—by Strauss here.
Sponsored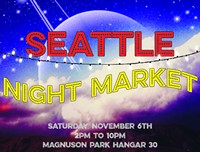 Shop, snack and booze your way through 75+ local shops & retailers. 21+ with vaxx or negative test