Homophobic hate messages were left Thursday on a memorial page set up for Billy Lucas, a Greensburg High School student who killed himself last week after being mercilessly bullied, friends said. Numerous images were uploaded to a Facebook group, giving visitors a taste of the kind of hate Lucas endured. The messages chided the teen about defending himself and made attacks on his presumed sexuality, 6News' Joanna Massee reported.

Lucas was found hanged in a barn at his grandmother's house last week. Some of the messages attempted to make light of the way Lucas died.
Sponsored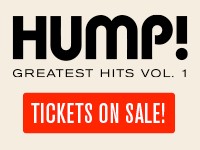 What are YOUR favorite HUMP! films? Start with HUMP! Greatest Hits, Volume One! Relive the memories!