They need more blood...

NEW YORK (CNNMoney) — Get ready for a new wave of bank fees. Bank of America will begin charging a $5 monthly fee at the beginning of next year for customers who make debit card purchases.
Whether you use your card for one purchase a month or 20, you will pay $5 per month starting in 2012. It doesn't matter if you select "debit" or "credit" at the point of sale.
Neck, fangs, bite. Suck, suck, suck dry. More, more, more, all the more.
Sponsored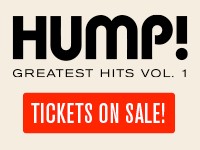 What are YOUR favorite HUMP! films? Start with HUMP! Greatest Hits, Volume One! Relive the memories!