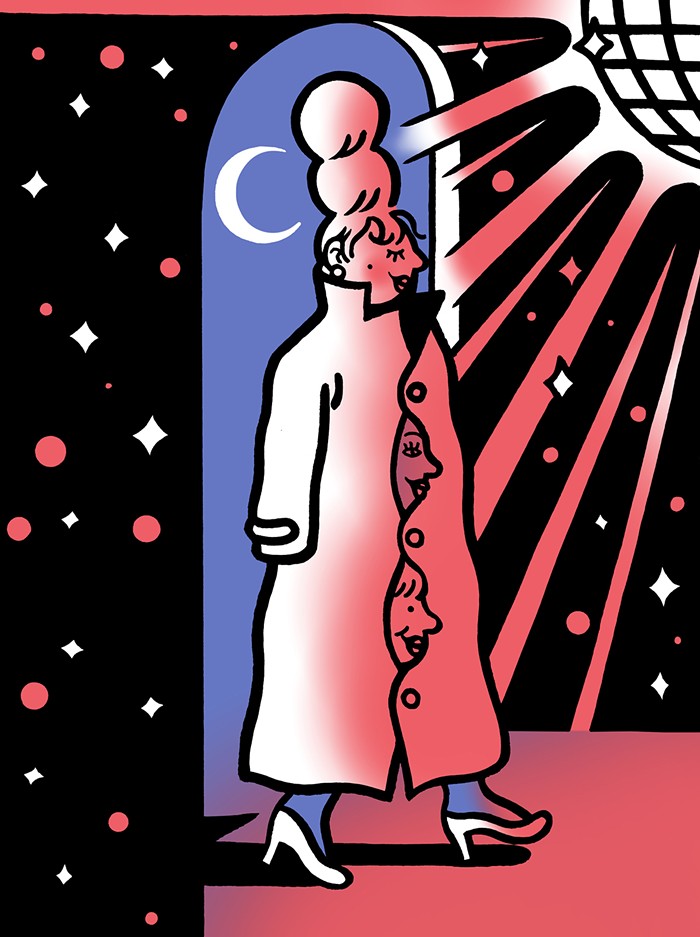 We get it. You've been watching RuPaul's Drag Race since you were 10. You have opinions on Robbie Turner's new face. You've seen that video of Tyra Sanchez puking on James Majesty. Okay! But if you're under 21, baby, you can't get into R Place or Unicorn or Kremwerk. And while there are plenty of drag click holes on the internet vying for your precious engagement time, drag is an art/sport/tire fire best appreciated IRL.
Sponsored

Romeo et Juliette returns to PNB to sweep you off your feet – just in time for Valentine's Day!
Obviously, there are the traditional methods for getting into clubs while you're underage, but drinking underage is ILLEGAL and we ABSOLUTELY HATE and DEFINITELY DON'T CONDONE illegal things.
So what's a drag gayby to do? Are you doomed to binge-watching WOWPresents on YouTube?
As RuPaul once said, "No."
Some Seattle venues actually let you punks inside the building—even when there's dangerous booze inside that you could (OMG) drink. Julia's on Broadway says their drag shows are for ages 16 and older "with parental guidance." We're not sure how that's enforced, but you can probably find someone to pretend to be your parent. (Don't ask us. We're busy.) If the classic camp of Julia's isn't your style, the monthly gay variety show Bacon Strip, a relic in Seattle's alternative drag scene, recently moved to the Conservatory in Georgetown. The Conservatory is a coffee shop (with booze), which means Bacon Strip is now 19 and up.
And then there's Neighbours. The reason Neighbours is important for underage drag brats is Level Up, the Wednesday drag night aimed at an 18- to 20-year-old crowd. The show is typically hosted by James Majesty and has become a mainstay for the underage drag community. Majesty, an internet-famous drag artist who is known for being a "problematic" provocateur (scroll through her Twitter and you'll understand), is currently in Los Angeles filming a "movie." (Redditors think she's on season 10 of RuPaul's Drag Race, although Majesty says she didn't audition.) Since her highness is away filming God knows what, Level Up is currently hosted by Kaleena Markos.
Another thing about Neighbours: Unlike most bars and clubs in Seattle, they have a license to stay open until 4 a.m. on the weekends. So, because last call for drinks is at 2 a.m., Neighbours becomes 18+ after 2 a.m. on Fridays and Saturdays.
The important thing to remember is that venues and performance nights, as Taylor Swift once sang, change. Bar programming is inconsistent, but if you follow local queens on social media, you'll stumble on random underage events. We hear the Haus of Paradisco has all-ages events. So does the Imperial Court of Seattle, if you're looking for a dose of pageantry. Conversely, alt-queen royalty Arson Nicki's "Fresh: A Drag Show for New Talent" is returning this fall and it is ALL AGES, mama.
All that said, you could also opt instead for a good old-fashioned house party.
"Bars are whatever," says Taste T. Spirulina, an underage drag queen who is in a drag haus with artists who are all over drinking age. "I mostly do drag at house parties," she says. And yes, she's talking about literal houses—not apartments or apodments. Millennials can apparently still live in houses in Seattle, although most of them are in the far corners of the city.
Spirulina, 20, moved to Seattle from a "horrible and soul crushing mega development suburb" in Florida to attend Cornish for a design degree. "If you're queer, you have to perform all the time," says Spirulina, even though she has limited performance options because of her age. "It's an amazing outlet to be able to transform into a drag queen. It's not even about drinking. It's about being in the spaces where my friends are at. It's about being able to participate in queer culture."
How do you find these nerdy/drag/drug parties? "You have to make friends," she says. "It's the only way to do drag."