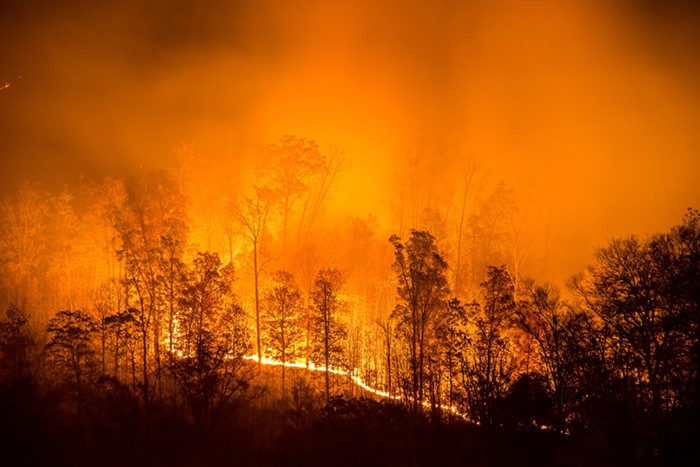 Here in Seattle, most of the smoke that's currently filling our air comes from British Columbia, which now has more wildfires burning than during last year's record-setting season. But don't let the focus on BC's grim new fire year distract you from what's going on here in Washington State.
"We currently have 17 large fires burning and are on pace to have the most fires ever this year," said Carlo Davis, spokesperson for the Washington State Department of Natural Resources. Contributing factors, Davis said, include climate change and unhealthy forests.
Smoke from Washington State's fires, which are mostly located east of the Cascade Mountains, has been merging with smoke from the BC fires in Eastern Washington to create "unhealthy to hazardous air quality all across the region."
You can get updates on Washington State's fires by following the Washington State DNR Wildfire account on Twitter.
More than 200 @WANationalGuard members are supporting @waDNR_fire today on the #boydsfire #sheepcreekfire #CougarCreekFire and other #WaWILDFIRE around the state. pic.twitter.com/GOH6TMh9QO
— WA National Guard (@WANationalGuard) August 14, 2018