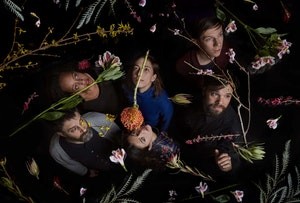 Dirty Projector's 2005 release The Getty Address was the type of album an artist releases right before they vanish from the music biz; the glitch-hop opera breached numerous critics top 10 lists for '05, and even motivated Prefuse 73 to declare that he's "quitting music." An epic concept album replete with tons of electronics and even a mini-orchestra, The Getty Address stands as one of the most imaginative and unique records I've heard in ages. At times, the fusion of strings and chorus with heavy bass rolls and programmed beats can initially feel a bit jarring. But taken as whole, everything about The Getty Address jives perfectly, proving that you don't have to sacrifice a catchy hook in order to experiment with new sounds and new ideas.
Tickets go on sale 3/9 at 10 a.m.
Don't miss all the best things happening in Seattle. Get the free Stranger Things To Do app now from the App Store or Google Play.