Vera Project Seattle Center
Tues July 17, 7 pm All Ages
$12/$14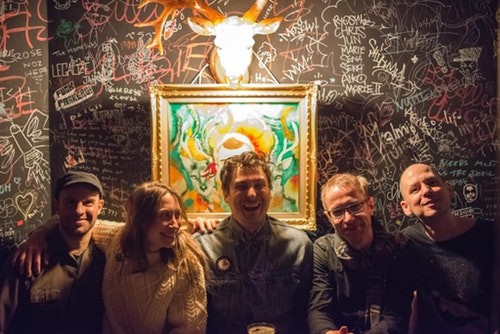 If all so-called emo were as inventive and intelligent as Joan of Arc's music, maybe I'd have more respect for the genre. But, alas, most of it is whiny-voiced, maudlin bullshit that grates as much as third-wave ska does. And that state of affairs makes Joan of Arc's two-decade run of strong albums all the more impressive. Led by Tim Kinsella, the Chicago group inject their quasi-awkward indie-rock machinations with odd keyboard oscillations, surprising dynamics, and incisive guitar riffs in minor keys. All of these qualities push their aesthetic more into math-rock's graduate-school loftiness than most emo's Hot Topic–friendly jejuneness. The result is more Polvo than Fall Out Boy. Plus, JOA have some of the funniest song titles in the business. Tonight they'll be supporting their new album, 1984, an odd deviation into droning folk-rock, featuring the charmingly tart vocals of Melina Ausikaitis.
Found something you like and don't want to forget about it later?
Just click "Save Event" on any event page to save it to your own private list.
Event Times
This event is in the past.
Category