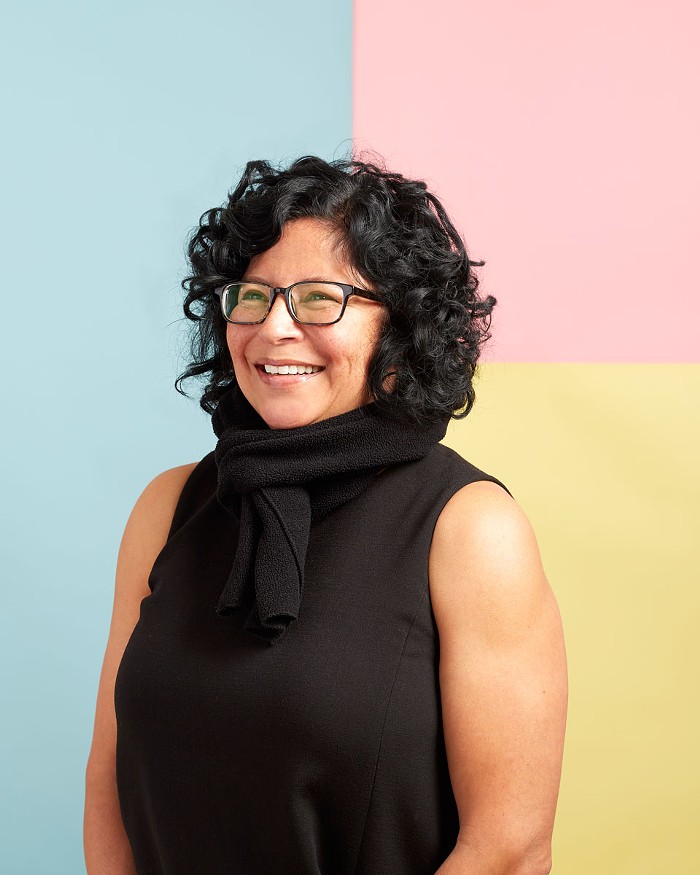 Kelly A. Rodriguez is the executive director and editor of ARCADE, a Seattle-based nonprofit journal that covers design at every level and scale, including urbanism, architecture, and graphic design. Rodriguez, who holds a master of architecture, spent roughly a third of her life in Los Angeles (where she was born), a third in San Francisco (where she left her heart), and a third in Seattle. Though Rodriguez has served in the art, design, and architecture communities in this city, it is through her leadership as the editor of ARCADE that she has made her mark. She is constantly injecting new ideas into the 34-year-old journal, making it a vital read for young professionals in the design community.
What is your favorite meal in Seattle?
I have many favorite meals in Seattle, but Cafe Presse's roast chicken for two comes to mind, though you have to be patient, as it takes one hour to prepare.
Favorite bar? What's your drink?
Since Monsoon expanded its Capitol Hill restaurant a couple of years ago, I've enjoyed their easy and sophisticated bar; its low light appeals to my covert sensibilities, as does Il Bistro in the Market. When I'm in the mood for a cocktail, I order a Hendrick's martini with a twist.
What music have you been into lately?
Leonard Cohen's latest, You Want It Darker. I love his voice, arrangements, and, of course, his words. When I'm home, I tend to listen to jazz—Scott Hamilton's Nocturnes & Serenades and Keith Jarrett's Jasmine are favorites.
What's your neighborhood hangout?
Harry's Bar on 15th Avenue East. I go there oftentimes once a week with great longtime friends/neighbors for a weekly catch-up.
Which local artists should everyone know about?
Arts writer Brangien Davis and musician Daniel Spils [who are married] have launched a new project called the Argument. They're digitally releasing one song each week for 11 weeks, and then launching an album on the twelfth. Last week's entry, "Song for Brangien," is so rich and beautiful in its simplicity.
Any advice for new Seattleites?
As soon as you acknowledge and embrace the Great Pacific Northwest's rich natural environment, all will be revealed.