Welcome to Unstreamable, a weekly column that recommends films you can't find on major streaming services. Find our other recommendations here.
The modern gay rights movement in America has often framed its progress between two points: Stonewall, a time when things were very bad, and Obergefell v. Hodges, when gays were accepted in the mainstream. Pre-Stonewall is a dark era. A time of whispers and shame. This is the wrong way to view gay histories, but we think of things this way because of the stories we're told.
Montgomery (Monty) Clift is a perfect pre-Stonewall case study. Nominated for four Academy Awards, Clift was one of the first famous method actors in Hollywood. In the late '40s and '50s, he was as popular as Marlon Brando and James Dean. Unlike them, Clift was open about his sexual and romantic feelings toward men. He died in 1966 from a heart attack while living with his male lover.
Since his death, Clift's biography has been repeatedly and gleefully described as a tragedy. One of the biggest perpetrators pushing this narrative has been biographer Patricia Bosworth, whose 1978 biography of Clift framed him as "haunted" by his sexuality. A later documentary, The Rebels: Montgomery Clift (1983), features Bosworth and Monty's friends recounting his lifestyle as "tortured" and "tragic." He was a "dark fruit," says one of them. In wrestling with Monty's sexuality, tragedy is the only lens biographies have used. This framing has cost him his legacy.

A recent documentary created by Clift's own nephew, Making Montgomery Clift (2018), takes apart these claims. It marks a watershed moment for Clift's biography and includes countless family tape recordings that demonstrate Clift wasn't ashamed, hiding, or tragic. His sexuality was apparent and out in the open. The language of shame came from the lips of his biographers.
I can't say I recommend The Rebels, but watching it alongside Making Montgomery Clift is a lesson in biography, and how, as I wrote in my review last year, we must do the good, hard work of uncovering the truth behind classical queer figures. CHASE BURNS
The Rebels: Montgomery Clift

is available for rental on VHS at Scarecrow Video. There's also an illegal stream on YouTube.

Making Montgomery Clift

is not currently available, but will be streaming 10/15.
***



CLAUDINE
USA, 1974, 92 min, Dir. John Berry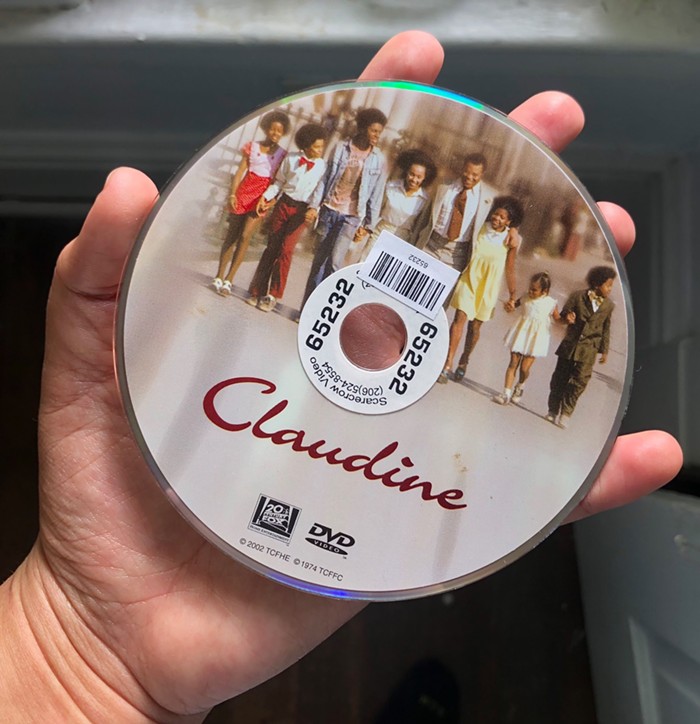 In this comedy-drama, Claudine (Diahann Carroll in an Oscar-nominated performance) is raising six children on her own in Harlem. Though she receives welfare, it's not enough to make ends meet, so she secretly works as a maid for a white family in the suburbs on the side. It's there that Claudine meets a spry and funny garbageman, Roop (omg, James Earl Jones), who wants to wine, dine, and sixty-nine her every night of the week. At first unsure, Claudine eventually falls for that sexy garbageman.
There are many memorable moments in this film: the way Roop gazes at Claudine in bed and tells her "When I look at you, my teeth hurt"; how Claudine and her six children rush to hide all their new appliances when the white social worker comes to visit; the way Claudine slips into her pantyhose after a late-night session with Roop; both characters reckoning with their respective stereotypes (Black Buck and Welfare Queen) and railing against the racist system that keeps them in poverty; the soundtrack, written by Curtis Mayfield and performed by Gladys Knight & the Pips.
Carroll and Jones have crackling chemistry that's both hilarious and real in the way they navigate the highs and lows of love, family, and the financial difficulties facing their relationship. There's no pretense of a "happily ever after" ending for the couple, but rather, "how can we make this work if you end up losing welfare." Also, the last 15 minutes features one of the greatest bicycling sequences I've seen on film. Claudine melted my heart. JASMYNE KEIMIG
Available for rental on DVD at

Scarecrow Video

. There's also an illegal stream on YouTube.
***
Brigitte Bardot, playing a young girl named Catherine, is discovered in her countryside town by a newspaper editor. He wants to make her a cover star. She's whisked off to Paris, renamed "Chouchou," and becomes an international sensation overnight. But things go awry when the magazine decides she must marry another cover star. Stunts ensue.
What I think is most remarkable about this film is how different Bardot's character is from her current self. Today, Bardot appears in headlines for Islamaphobia (she's been fined five times for inciting racial hatred) and calling the #MeToo movement hypocritical and ridiculous. "I found it charming when men told me that I was beautiful or I had a nice little backside," Bardot has said. Considering this quote, it's strange to watch her character in Her Bridal Night. When a man stalks her back to her dressing room, asking if she happens to like necklaces, Chouchou responds: "Not with strings attached, no." She's then chastised by older women for being a prude. A female boss tells her she needs to accept the advances of men—not clap-back. Today's Bardot seems to have swapped roles. CHASE BURNS




***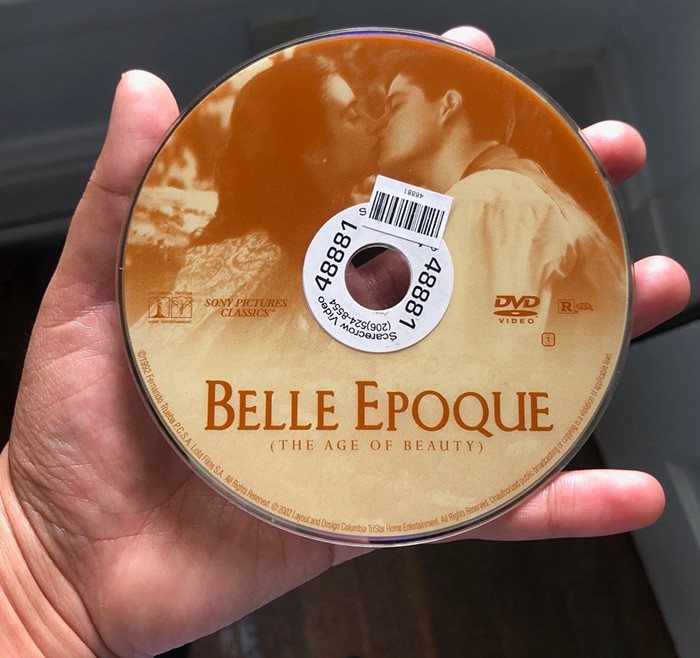 The plot of
Belle Epoque
sounds like a porno and probably could have done with some full penetration. In 1931, a Spanish military deserter, Fernando (Jorge Sanz), has the good fortune of stumbling upon a farm in the countryside, making friends with the left-leaning farmer, Manolo (Fernando Fernán Gómez). In addition to a sick pad, Manolo also happens to have not one, but FOUR super hot daughters who are as horny as they are beautiful. Fernando sees them as all ripe for the picking. Most of the film involves a stupefied Fernando being aggressively topped by all these hot Spanish women, which is kind of fun to watch. There are two things to look out for in
Belle Epoque
. One: a young Penelope Cruz in her second role (after
Jamón, Jamón
), who makes a brief appearance in blackface, a tradition that's still popular in Spain and sucks. Two: one of the sisters is openly genderqueer and truly knows how to fuck—Violeta, top me, por favor!
JASMYNE KEIMIG