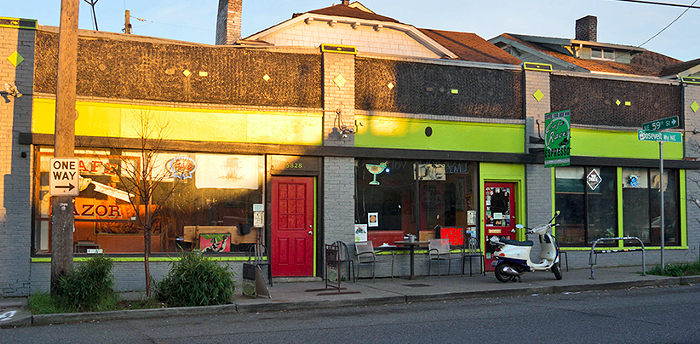 "It is with great sadness that I have to say this," owner Kurt Geissel says. "Café Racer is closing. The last night will be this Wednesday."
Geissel made his comments in a Facebook post earlier today. As you may remember, Cafe Racer was the site of a shooting in 2012 where five people died at the hands of a mentally ill man with a gun. Then the assailant fled to First Hill, where he killed another person before killing himself.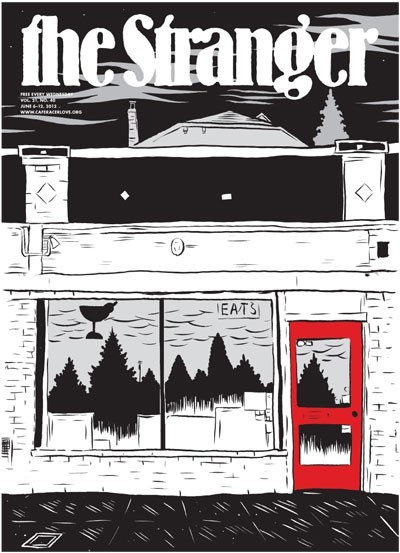 In 2016, faced with huge bills, Cafe Racer started a GoFundMe called "Save Cafe Racer," which raised $33,218 toward a goal of $50,000. "Unfortunately, we are reaching the end of our resources," the cafe explained in that GoFundMe campaign. "It hurts us to admit this but it has come a point where we will not be able to survive without help. The debt incurred in the refitting and repermitting of the building combined with the Roosevelt corridor construction has left us in dire circumstances."
Geissel said today:
Lord knows the café has had its ups and downs but it has been 14 years of art and music and community. No one can take that away from us.

But I just can no longer support it. It is still for sale, and I've had some offers, who wanted to carry on what the café is, but for one reason or another, they have fall[en] through. Contact me if you are interested because the last thing I want is for the café to go away.

I'm sorry. This is the last thing that I wanted to happen.
You can find Cafe Racer's Facebook page here.
Geissel added: "I also have to say that I'm sorry to all the great bands that are booked now and to the groups that planned to meet there. Again, if there was *anything* could do, I would."