Up-and-coming pop singer Chappell Roan transformed the Showbox on Saturday into the gay club of her fantasies, the "Pink Pony Club."  In a white mesh outfit fit for a rave and her signature blue eyeshadow, Roan brought a young, queer audience to the Abbey, a gay club in West Hollywood where, in what she called a "spiritual experience," Roan felt free to be herself for the first time since moving from a small, conservative town in Missouri to LA. 
"This place is your place and this concert is your concert," she told her audience while vamping on keys. "So I hope you know you can scream as loud as you want, you can dance as long as you want."  
And prompting some teary eyes from her fans, Roan said, "I celebrate you." 
Roan, 25, said she's been making music since age 14. She signed with a record label at 17, but said she's only just now "hatching" this year after a major breakthrough in her career that she can thank, at least in part, her delightfully gaudy style for catching the TikTok algorithm gods. Slated to open the first 20 shows on Olivia Rodrigo's Guts world tour next year, Roan's Rise and Fall of the Midwest Princess tour may be fans' last chance to score her concert ticket for $35 before she launches into pop-girlie-dom. 
But for now, Roan's laser-focused on emboldening the local queer community in every city she visits.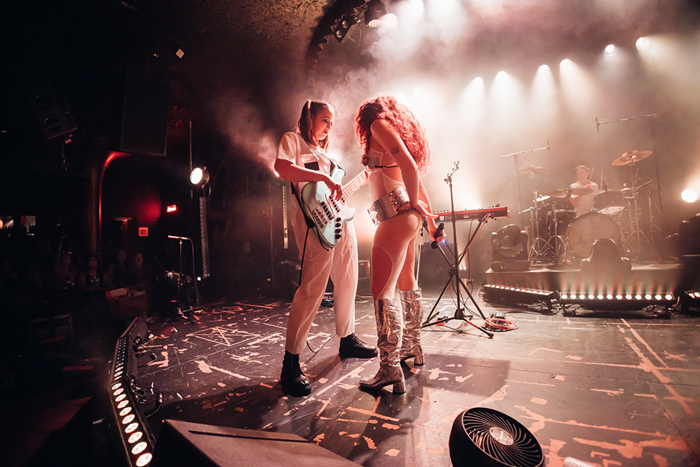 The self-proclaimed "pop star of Good Will" grew up in Willard, Missouri, a small town—population less than 7,000—situated outside of Springfield and five miles north of Interstate 44. Roan said there's not much of a gay scene in her hometown. Springfield, 20 minutes away by car and completely inaccessible by public transit, pales in comparison to many major cities when it comes to a queer scene.  If you look up "Willard Missouri gay," you won't find a Travel Gay listicle detailing the best of the queer nightlife scene like you would with a similar search for Seattle. The best you'll find are websites for anonymous sex, including a map of cruising spots that's so far blank. The secrecy tracks with Roan's own narrative of the town, for which she still holds a great fondness as expressed in her song "California." 
The content of her music, co-written by the legend who brought you "Sour" and "Guts," clearly shows a queer awakening for the Midwestern Princess. "Naked in Manhattan" perfectly captures a homoerotic friendship turned first lesbian sex experience. In "Super Graphic Ultra Modern Girl," Roan creates an anthem for rejecting unsatisfying relationships with men for other women. Plus "Casual," "Red Wine Supernova," and "Femininomenon," are just gay as fuck. I will take no further questions at this time. 
Outside of her discography, Roan made sure any baby gays in the Seattle crowd knew exactly where to go to find community after she took her bow.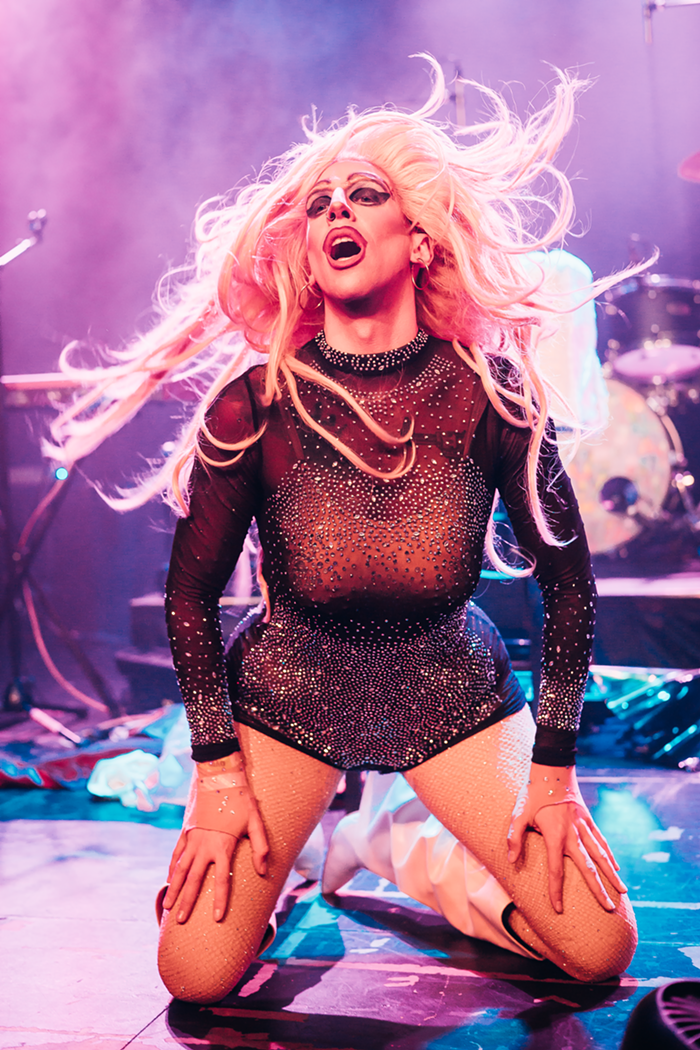 At every show, Roan invites local drag queens to perform as her opening act. The Seattle show featured Sofia D'Torah, who did a career-comprehensive Britney Spears medley with several, scream-inducing costume changes. Next, Rowan Ruthless took the stage in huge feathered angel wings—Victoria's Secret, but make it regal. Then, Kylie Mooncakes, a staple of Seattle's drag scene, closed the act, swinging around a ponytail that puts Ariana Grande's to shame. 
 

 

View this post on Instagram

 
Roan stressed the importance of supporting your local queer community and paying respects to drag. She said without drag she would not be on stage singing pop songs at all. 
Roan's team also hosted an official pre-show party at Queer/Bar where fans can meet each other and make new friends. Bolstering comradery even further, fans dress to a different Roan-inspired theme each show, reminiscent of the costume culture in Beyonce's Renaissance World Tour and Taylor Swift's Eras Tour. In Vancouver, BC the night before, fans dressed up in full rainbow garb in reference to her song "Kaleidoscope." In Portland last Thursday, fans broke out their best fringe for a pink cowboy theme to celebrate the song that put her on the map three years ago, you guessed it, "Pink Pony Club."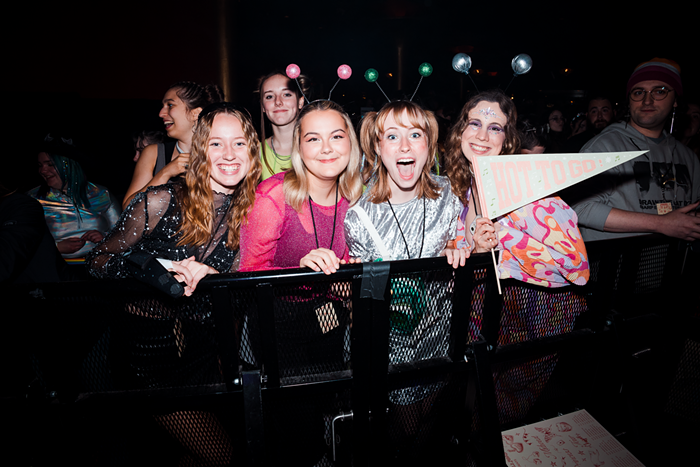 In Seattle, no one missed the memo for the space theme, inspired by the galactic music video for "Graphic Ultra Modern Girl." Fans filled the venue in metallic silver, green, full-on space suits, and countless antennas poking up out of the crowd. I, ever reverent of a themed event, wore a heat map dress and green wig that shed the entire night. Anything for the look. 
 

 

View this post on Instagram

 
But what truly sold the community vibe? Roan herself. 
Roan exuded the energy of the girl you meet in the bathroom at Cha Cha Lounge, exchange compliments that verge on sexual harassment, and then never see again. She's the kind of girl you know tested her coke before sharing, the type who would never out-dress you on your birthday, and the sister of a stranger who would bring you water when you're wasted to the point of talking to dudes in a Vineyard Vines polo.
One day, a washed-up drag queen in a curly red wig will make an audience sit through a 10-minute mash-up of Roan's greatest hits. Whether or not your average Joe can sing along like they do with pop heavyweights who paved the way for Roan, Gen Z queer people will know every lyric.