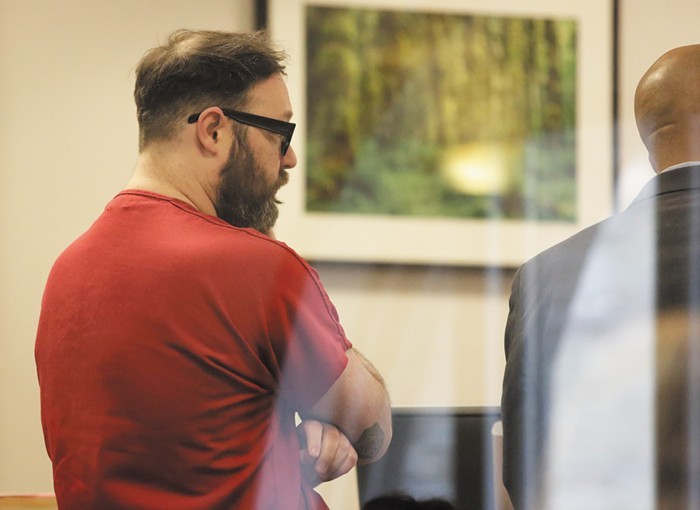 Things are not looking good for Matt Hickey. The former tech journalist, who is currently being held in King County jail on four separate charges of second-degree rape, failed to respond to the Attorney General Office's lawsuit against his fake porn scam. As a result, on Tuesday a King County judge granted the Attorney General's motion for a default judgment against Hickey.
Not only did King County Superior Court Judge Ken Schubert issue a ruling finding that Hickey did, indeed, scam at least six women by pretending to be a fake female porn recruiter online since 2006; Schubert also ruled that Hickey owes the state $300,000 in penalties that represent 150 violations of state consumer protection laws in connection with this scam. Additionally, Hickey must pay $32,201 in court fees, the judge ruled.
The judgment also dictated that Hickey must remove, and relinquish rights to, the nude photos he took and uploaded online of his scam victims by October 1, 2017. If he violates the terms of the judgment, he could be found in contempt of court and be fined another $25,000.
Lead attorneys Andrea Alegrett and Leilani Fisher said they hope the decision will serve as a deterrent to other scammers like Hickey.
"We obviously take this very seriously and will use all our tools to go after people who engage in this type of behavior," Alegrett said. "We also hope that it encourages people who might not think of us as a resource to come to us."
"The fact that there's a special component [in this scam] makes no difference to us," Fisher added. "They're consumers, and they have a right to not be scammed. We'll continue to apply the law equally to every con artist and scammer like Matt, regardless of the consumer's vulnerabilities."
Read about the investigation that led to the charges against Hickey here. And read the full judgment here.