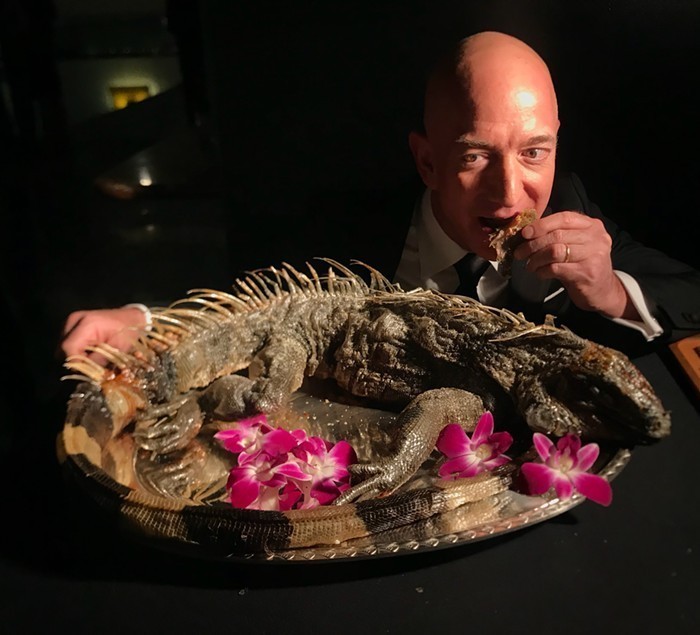 You might think that the executives behind the world's second-largest company would be too preoccupied by their billion-dollar budgets and trips to Shanghai and London to care about the Seattle City Council elections, but that's not the case for Amazon. The company's inner circle of advisors to Jeff Bezos appears to be keenly aware and concerned about who wins this year's battle for the council seat representing District 3, which covers Capitol Hill, the Central District, and Montlake.
More than 30 Amazon employees have donated to District 3 city council candidate Egan Orion, including $4,700 from a dozen of Amazon's top executives. The list of Orion donors is a who's who of Amazon's top brass, including Andrew Jassy, CEO of Amazon Web Services; David Zapolsky, a senior vice president and general counsel; Jay Carney, a former White House spokesperson and current head of public relations for Amazon; and Jeffrey Wilke, Amazon's CEO of Worldwide Consumer Finance, a division of Amazon.
Orion is challenging District 3 Council Member Kshama Sawant, a socialist who has made it her mission to make big business, especially Amazon, pay more corporate taxes. So it's not too surprising to see Bezos's boys (and they are nearly all boys) take on Seattle's most famous firebrand.
Amazon's executives aren't just putting their money into Orion's campaign, they're also helping fund an anti-Sawant attack PAC organized by former Council Member Tim Burgess. Donations to individual campaigns like Orion's are limited to $250, but thanks to Citizens United there are no limits to how much independent PACs can raise or spend, and eight Amazon executives have donated $30,000 to Burgess's People for Seattle PAC. Those eight Amazon executives account for over ten percent of the PAC's overall funding.
The executives' involvement in Orion's race comes as the entire company, which employs over 45,000 people inside the city, becomes increasingly involved in city elections. Amazon hosted a company-wide candidate forum for employees last month, with dozens of candidates (including Sawant) setting up tables in a South Lake Union meeting center and taking questions from Amazonians.
In all, Amazon employees have so far donated $64,630 in this year's city elections. The majority of that money comes from those 12 executives, but $16,660 has been spent by lower-level Amazon employees. And not all of those donors are sticking to the company script. Sawant herself has raised $920 from Amazon employees. Here are the top ten recipients of Amazon cash so far:

This all pales in comparison to how much Amazon, as a corporate entity, is donating.
They've given $250,000
to Civic Alliance for a Sound Economy (CASE), a no-limit PAC created by the Metropolitan Chamber of Commerce. CASE is spending heavily to defeat incumbents like Sawant and Council Member Lisa Herbold.