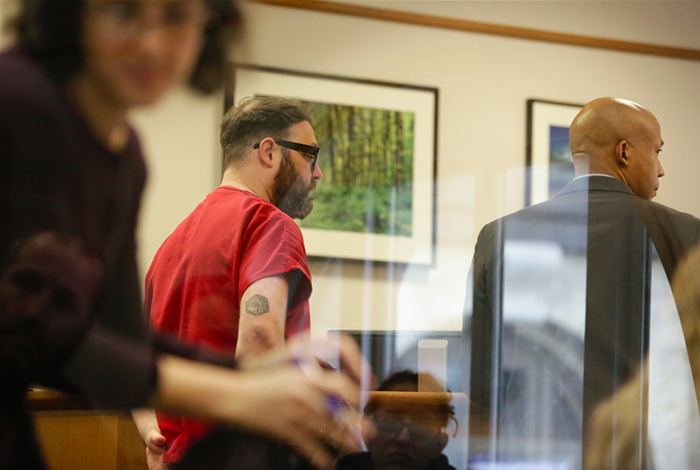 As has become increasingly clear over the last several months, one of the biggest impediments to reporting and prosecuting sexual assaults is the statute of limitations: a legal limit on the window of time a survivor of rape or sexual assault has to report the crime. But now that Washington legislators are considering repealing the statute of limitations for rape, politicians are also grappling with the question of how to treat juveniles who commit sex offenses.
Sixteen states don't have statutes of limitations for reporting rape or sexual assault, but Washington and 33 other states do. (In 2016, California became one of the latest states to undo its statute of limitations for rape cases, inspired by the allegations against Bill Cosby.) Washington requires that a survivor of rape file a police report within a year, and then has 10 years to press charges. If a person fails to file a report within a year, he or she has three years to press charges.
In effect, these statutes assume that if a survivor of sexual assault is telling the truth, that person would come forward and report what happened immediately. But research shows that the human response to sexual trauma often does not work like that. An estimated 16 to 36 percent of rapes are actually reported to police, and that number decreases if the perpetrator is known to the survivor—as the majority of rapists are. If the rape was facilitated by drugs or alcohol, likelihood of reporting drops even further. Among the most common justifications for never reporting, or waiting to report: fear of retaliation, fear of getting their rapist in trouble, fear of the criminal justice system, fear of others finding out.
But like California, Washington State legislators are now considering getting rid of the statute of limitations for sex offenses. A bill that would allow sex offenses to be prosecuted indefinitely, as long as there is evidence, passed the Washington State House of Representatives last week.
Still, some of the most outspoken legislators who advocate for sexual assault survivors voted against it.
Rep. Nicole Macri (D-Seattle) was one of the original sponsors of HB 1155. But on Thursday, she voted "no" against the bill because of the way it treated juveniles, as well as offenses that could be consensual between two teenagers.
"I think in general it's a really good bill, in terms of protection, and taking these crimes more seriously," Macri said last week. "Just, the way it's defined, there could be better interventions for folks including diversion, or therapy for young people, and to hold open the possibility later that they can be prosecuted doesn't seem like the right fix."
The existing research on juveniles who commit sex offenses supports Macri's point. National experts convened through the Department of Justice's Sex Offender Management Assessment and Planning Initiative (SOMAPI) have said that recidivism rates for juvenile offenders are much lower than they are for adult sex offenders.
"The message for policymakers is that juveniles who commit sexual offenses are not the same as adult sexual offenders, and that all juveniles who commit a sexual offense do not go on to sexually offend later in life," SOMAPI experts concluded in a 2012 report.
Researchers have also urged policymakers not to think of juvenile offenders the same way they would adults.
"Some juvenile sex offenders appear primarily motivated by sexual curiosity," Dr. David Finkelhor, director of the Crimes Against Children Research Center at the University of New Hampshire, and his colleagues wrote in the Department of Justice's Juvenile Justice Bulletin. "Others have longstanding patterns of violating the rights of others. Some offenses occur in conjunction with serious mental health problems. Some of the offending behavior is compulsive, but it more often appears impulsive or reflects poor judgment."
The SOMAPI experts also issued a recommendation urging policymakers not to brand juveniles sex offenders for life. "Therefore, labeling juveniles as sex offenders legally or otherwise—particularly for life—is likely to result in harm for many juveniles without a commensurate public safety benefit," they wrote.
Rep. Noel Frame (D-Seattle), a legislator who has spoken publicly about her own sexual abuse as a child in the aftermath of former Seattle mayor Ed Murray's resignation, says she agrees that Washington state's current approach to juvenile offenders needs reform. Frame also voted against the statute of limitations bill with concerns about how it treated juvenile offenders.
Frame pointed out that one crime with a jarring title—"rape of a child in the third degree"—could refer to a 14-year-old having sex with a 18-year-old. ("A person is guilty of rape of a child in the third degree when the person has sexual intercourse with another who is at least fourteen years old but less than sixteen years old and not married to the perpetrator and the perpetrator is at least forty-eight months older than the victim.")
"I just think that juvenile offenders were swept up in this," Frame said.
After Murray's resignation last year, Frame wrote a Facebook post about her own experience of abuse, and the feelings she had about the last accusation against Murray—that of his own cousin.
"My heart breaks for the cousin, but also the whole family," Frame wrote. "I can't help but think what in the hell was going on for Ed to think this was OK. I wish this behavior had been addressed earlier. I wish there had been an intervention, and accountability. Because when those things happen, often future offenses are avoided all together."
Frame told The Stranger that she supported HB 1155's broader intent—ending the statute of limitations for rape—and was working with the bill's prime sponsor to amend the bill's language for juvenile offenses.