This Sunday, a man in a silver sports car got tired of waiting for one person to cross the intersection on South Oregon Street and Rainier Avenue South, brazenly ran the red light, and forced that pedestrian to leap out of the raging driver's way. The car then came to a stop just a block down the road to wait for yet another red light, at Rainier and South Alaska Street. This time he could not break the law because he was behind five or so other cars. He was stuck in traffic. Though the life of the pedestrian (me) was almost taken for no good reason, I had to forget about the incident (it entered that void) and continue my walk to the park—my bones were not broken, my blood and brains were still in my body, and I could bask on the park bench.
Incidents of this kind are like tears in the rain. Hit me, something might be made of it; miss me, and no one cares.
Last Friday, a man driving a Toyota Camry intentionally hit two people crossing a street in downtown Bothell, because, according to KING5, "he was not happy with his life." Had he not hit anyone, this incident might also have been forgotten.
The man who allegedly ran over and killed 10 people in Toronto two days ago, Alek Minassian, was also unhappy about his life. Apparently, he wasn't getting laid at all and was a member of a group of men, "incels," who are "involuntarily celibate." Reports are claiming that his deadly action was a part of a incel revolution that began with mass shooter Elliot Rodger in 2014. But whatever his motive might be, the fact remains: pedestrians are easy targets for cars and vans. And I think it's fair to blame a large part of this vulnerability on car ideology and city planning. The former has shaped the latter.
The assertion that pedestrian safety has been a much lower concern for urban road and traffic engineers than car mobility cannot be disputed without sophistry. Indeed, there is not one section or stretch of downtown Seattle that is devoted to pedestrians. Even the small street running through Pike Place Market must have its cars. The consequences of this "exorbitant privilege" (to borrow a phrase from Valéry Giscard d'Estaing, the French Minister of Finance between 1969 and 1974), which is universal in US cities, are structural and emotional. Structurally, it means nearly 100 percent of a city's streets are committed to car mobility. Even in the densest parts of downtown, cars still determine the investments and infrastructure.
What this privilege means emotionally is that drivers always begin the day with the expectation that the city will do everything it can to make them (and them alone) happy. If there are too many red lights, they take this personally. If bike lanes claim a part of a street, the city is declaring a war on them. The emotions of a driver have also been conditioned by hundreds upon hundreds of advertisements that show individuals really moving, always going places, magnificently crossing bridges. Traffic jams do not exist in the televised ad world. And our minds spend a great deal of time in this perfectly imagined world which is the dub of Futurama.
The driver paid a lot of money for an automobile; and the expense of tabs, gas, parking, and insurance are constantly diminishing their wages—and these wages pay for their very existence, their conatus, their ability to wake up, work, and thrive. Because wages take this seemingly natural form, a biological necessity (but they are in fact cultural, and therefore not incontrovertible), whatever reduces or checks them is felt deeply. This is the heavy existential price of a car for a working person. And what's the use of it and all its costs if you are always waiting in traffic or looking for parking? The rage of often punctuates the driving experience has this, existential frustration, as its source.
Terrorists are now exploiting this exorbitant privilege, which, even with all of this talk about green this and green that and walkability this and walkability that, has no end in sight. The day after the terrorist attack in Toronto, a vehicle jumped the curb in Washington D.C. and hit four "pedestrians on the sidewalk." The police have no real feelings about the crash because it "was merely a traffic accident, and there 'was no nexus that we have uncovered to terrorism." It will enter the void.
Finally, the improvement of pedestrian safety will in part require the strengthening of an emotion that's very weak in our society. This emotion is, in fact, old, and it was there when cars first entered the city 100 years ago: red-hot outrage at the indifference or negligence of drivers.
From City Lab:

It wasn't always like this. Browse through New York Times accounts of pedestrians dying after being struck by automobiles prior to 1930, and you'll see that in nearly every case, the driver is charged with something like "technical manslaughter." And it wasn't just New York. Across the country, drivers were held criminally responsible when they killed or injured people with their vehicles.
Peter Norton, the author of
Fighting Traffic: The Dawn of the Motor Age in the American City
, also explained to
City Lab
that "..if a child is struck and killed by a car in 2012, it is treated as a private loss, to be grieved privately by the family." But back in the day, "it was treated as a public loss—much like the death of soldiers."
Sponsored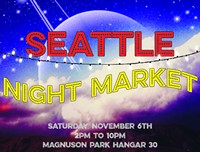 Shop, snack and booze your way through 75+ local shops & retailers. 21+ with vaxx or negative test