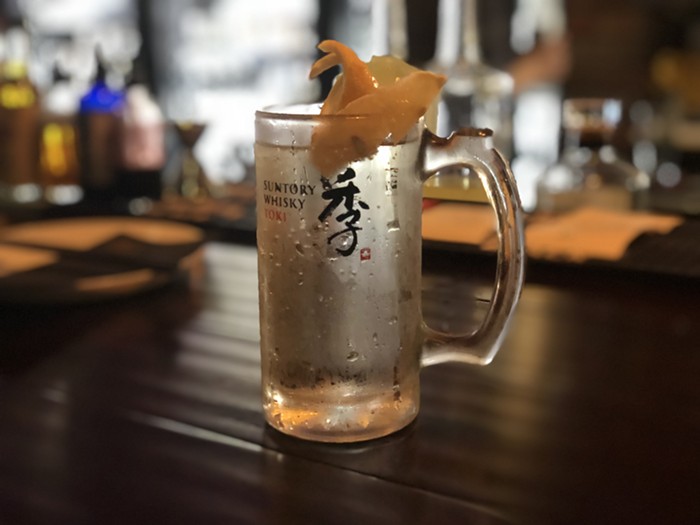 PSA for whiskey drinkers: Late last month,
Tamari Bar
, a new-ish and
very good
Japanese pub on Capitol Hill, installed a Suntory Whisky Toki Highball machine.
Though it only makes one humble beverage, this machine rules. Whiskey sodas normally reduce the power and authority of the booze, but the highball machine produces superfine, champagne-like bubbles that enhance the whiskey's flavor. The bartender at Tamari Bar drops a long, rectangular ice cube in a frosty mug, keeping the drink cool to its core. She also sticks a lemon swan on the rim, which is fun to tip into the drink. Lemon swans a-swimming! (Kill me.)
Though the Toki highball serves first and foremost as a refreshing summer drink, I'm definitely making it a year-round order. Its bright effervescence cuts through the izakaya's green bean poutine, sushi rolls topped with little slices of jalapeño, and any of the fried snacks on the menu. Plus, I can always use a taste of summer when the monocloud descends.
There are only two of these machines in Seattle and only 30 in the United States. At Tamari Bar, the drink costs $11. They're selling it for $15 over at The Nest, but that drink comes with a grapefruit peel and a view.