I don't normally get weepy about the destruction of buildings because they don't get weepy about the destruction of me. But when a friend sent me this photo of my old night desk reduced to a pile of boards, I must confess I felt a pang. The Redwood was a good neighborhood bar that employed the best and worst bartenders I've ever known, and I miss it terribly. Since its death, I've felt unmoored, cast out into a nightlife devoid of a reliable spot where I feel just as comfortable hanging out with a computer and a deadline as I do knocking back a few with friends.
I'd like to dedicate the following song in its honor: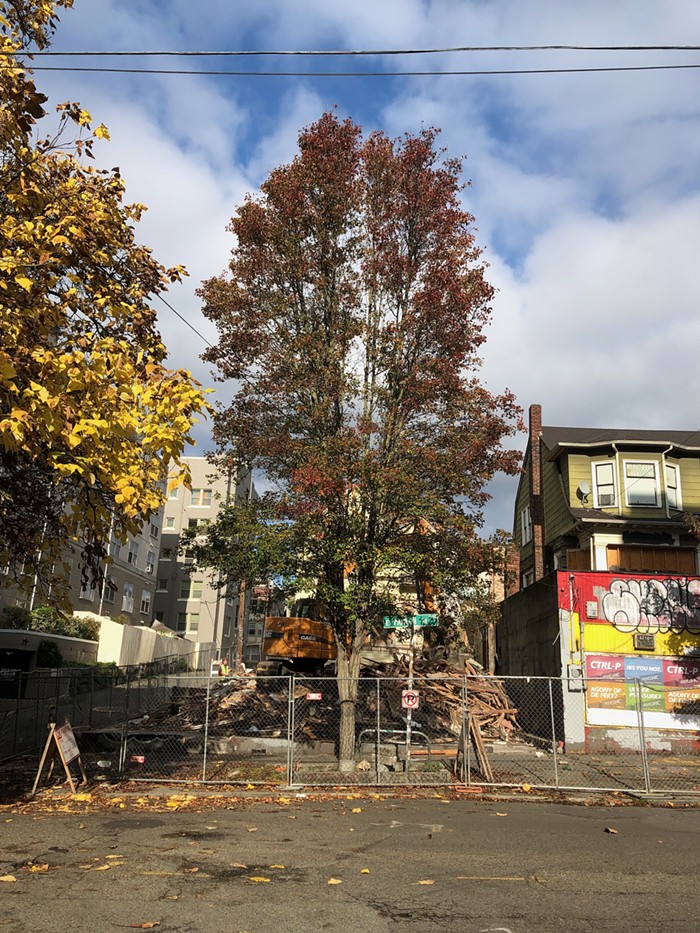 No, not that one.
This one, from the Magnetic Fields' epic 50 Song Memoir: "Be True to Your Bar."
Be true to your bar
And don't let it down
Or else it may not always be around
Be true to your friends
And let your friends know
Without your bar you'd have no place to go.