Hmmm... I wonder what we're going to talk about this evening........
***checks the
New York Times
's homepage:***
Impeachment, baby!
That's today's news. There's other important news, obviously, but no one seems to care about anything but ITMFAing. Thanks to
the whistleblower scandal
, Nancy's finally backing an impeachment inquiry. It's a major tipping point that has more and more
representatives declaring their support for the inquiry
. When I took the above screenshot, moments ago, 185 representatives supported an impeachment inquiry. Now that number is up to 191. It keeps rising. (As I publish this post it's at 197.) Here's Nancy's speech from this afternoon:
Sponsored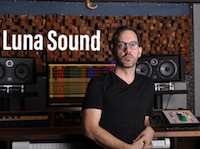 Luna Sound can cover your production, recording & mixing needs. Mention the Stranger ad for a 15% discount!
How does impeachment even work? The Times has a helpful graphic here, but basically:
When the full House votes on articles of impeachment, if at least one gets a majority vote, the president is impeached—which is essentially the equivalent of being indicted.

Next, the proceedings move to the Senate, which is to hold a trial overseen by the chief justice of the Supreme Court.

A team of lawmakers from the House, known as managers, play the role of prosecutors. The president has defense lawyers, and the Senate serves as the jury.

If at least two-thirds of the senators find the president guilty, he is removed, and the vice president takes over as president. There is no appeal.
Is Trump's removal from office possible? "As things stand, Trump's removal from office would thus require the partisan defection of about 20 Republican senators," writes The Guardian.
Aaaaaaaaaaand the counter propoganda is live: Text "Trump" to 666 and show your support!

pic.twitter.com/1KOSnHguW2
— Donald J. Trump (@realDonaldTrump) September 24, 2019
Across the pond, another woman brings down the hammer: Lady Hale, the first woman to ever serve as the president of Britain's Supreme Court. She was the woman who brought down today's "unprecedented" verdict against the suspension of Parliament, and many people are asking who she is today. NYT has a good profile.
Shonda Rhimes and Shondaland are creating a Netflix series called Notes on Love and the producers include Steve Martin and... LINDY WEST and AHAMEFULE J. OLUO! (Mudede is also mentioned at the bottom of the announcement.)
Amazon launches a healthcare clinic for its employees in Seattle: It's called Amazon Care, and it's a benefit program "being piloted for Amazon employees and their families in the Seattle area." That's nice. It includes in-app video visits with a doctor or nurse, a "Mobile Care" nurse who can be dispatched to your home, and "Care Courier" delivery which appears to be Prime Now but with drugs. Full ad here. The company has been planning a healthcare clinic pilot program for a while. Apple has similar ambitions.
Two hikers rescued from Olympic National Park: The two incidents were unrelated. Officials are urging people to "hike smart."
All this impeachment news has really overshadowed my favorite update from today: WeWork's CEO is out, baby! After "a lengthy board meeting on Tuesday," Adam Neumann was "forced" to step down as the tech real estate company's CEO. A WeWork spokesperson told the NYT that "there is no search for another chief executive either underway or planned." Another note from the piece: "Uber and WeWork have something ... in common: Their growth was fueled in part by money from SoftBank."
Massachusetts plans on banning all vape products for four months: Because nothing stops ramshackle black market vape products like a total ban......... This is counterproductive.
Goodbye vaping, hello war on drugs: India, which recently announced a nationwide ban on vaping, has included "three-year jail terms for offenders" in its ban. The Verge has more here:
India has banned e-cigarettes as US health inspectors investigate a series of deaths linked to vaping. Reuters reports that an executive order prohibits selling, producing, importing, or advertising e-cigarettes. First offenders could receive up to one year in prison and a 100,000 rupee ($1,400) fine; later violations could cost up to three years and 500,000 rupees. The ban doesn't apply to actually using e-cigarettes—but it means users can't legally buy refills for their vapes.
Let's end today with a trailer: I hear people like these bad boys.