Welcome to Unstreamable, a weekly column that recommends films you can't find on major streaming services. This week:
Abby
,
Sleuth
,
The Holy Girl (La niña santa)
,
Pepe
, and
Raquel's Shoeshiner (El bolero de Raquel)
. Read our other recommendations
here
.
***
ABBY
USA, 1974, 89 min, Dir. William Girdler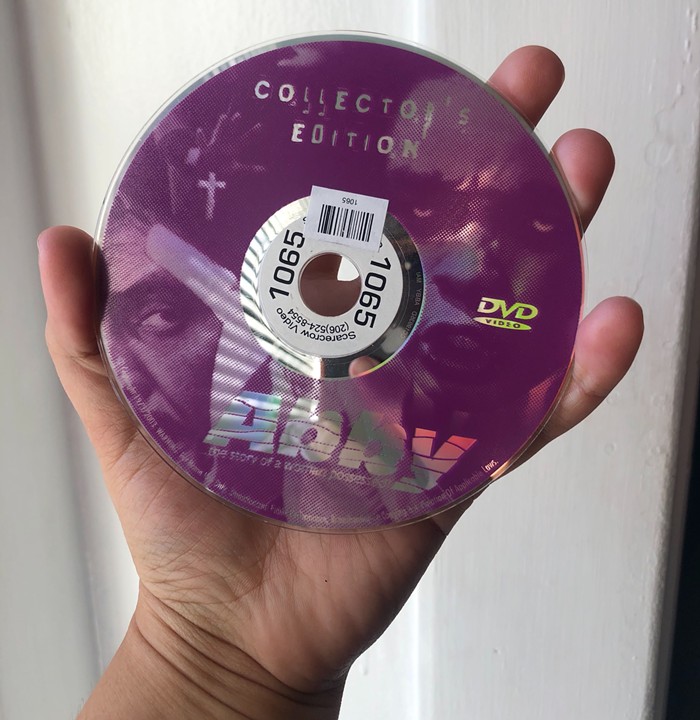 Poignantly, I watched this while getting into my Halloween costume. I was transforming myself into a devil—kinda like what happens in
Abby
to Abby (Carol Speed), a marriage counselor who just wants to live a good Christian life, until an evil African spirit possesses her. The spirit was accidentally released by her archaeologist/bishop father-in-law (William Marshall who also played
Blacula
) during one of his expeditions in Nigeria. Still following? The Yoruba spirit-trickster makes her foam at the mouth and engage in
lustful extramarital sex
with random dudes. Her reverend husband, Emmett (Terry Carter), is perturbed by her behavior and calls on the aforementioned clumsy archaeologist/bishop father-in-law to perform an exorcism to free Abby of the demon spirit. Hot.
The film plays like a blaxploitation horror version of The Exorcist—so much so, that the film went out of circulation for years because Warner Bros sued Abby's production company over similarities in story. Creepy shit purportedly even happened on set like The Exorcist: whenever Speed showed up in her demon costume the generators would go out, the production set was hit by multiple tornadoes, etc. Though I'm opposed to the idea of West African religions as being inherently evil needing to be rooted out by Christ, Abby is a good forgotten gem of a horror movie. I just wish they'd let the demon have a good time! JASMYNE KEIMIG
***
SLEUTH
UK | USA, 1972, 138 min, Dir. Joseph L. Mankiewicz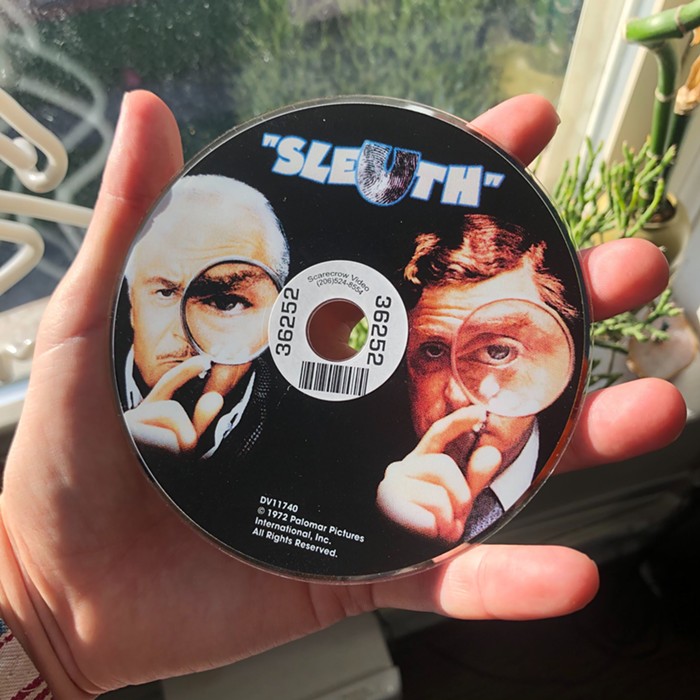 In the early '70s, acting legend Laurence Olivier was reportedly offered the role of Don Vito Corleone in
The Godfather
. (If you didn't know that fact, please, take a moment and imagine that masterpiece, but starring Olivier instead of Marlon Brando. Like: Gangsters, but make it dapper!) Legend has it Olivier turned it down, his agent saying he was "sick." This, it turned out, was a lie. Olivier was working on another project,
Sleuth
, a strange movie based on an Anthony Shaffer play about a crime fiction writer who invites his wife's Italian hairdresser lover (acted here by, uh, Michael Caine) to solve a bunch of elaborate puzzles that involve jewelry and puppets and bloodshed, to, I guess, win his wife. It's the final
wank
film from celebrated director Joseph L. Mankiewicz (of
All About Eve
fame) and was nominated for four Academy Awards. The film lost at the Oscars to
The Godfather
(you made your choice, Olivier), but critics raved (and continue to rave) about
Sleuth
. I don't get it. The puppets, man, they really kill it. It's hard to take serious men who love puppets seriously.
CHASE BURNS
***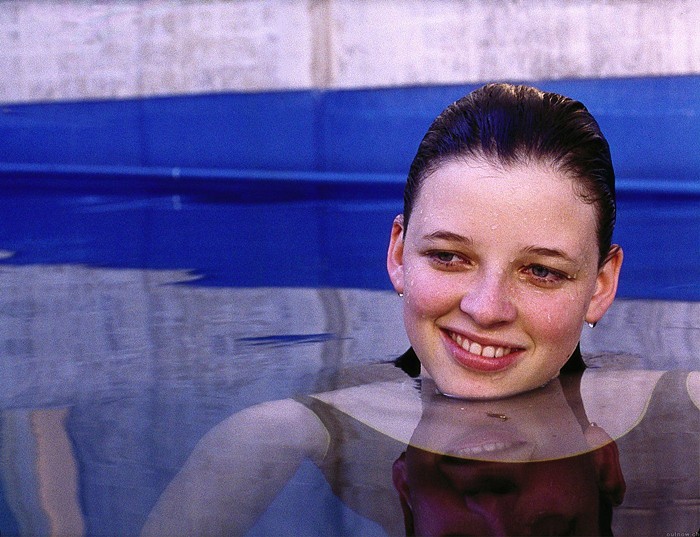 A couple of weeks ago I watched Argentine director Lucrecia Martel's
La Ciénaga
and was so blown away by the skill, emotion, observations, and images presented in the film that I immediately wanted to watch everything Martel ever made.
La niña santa
follows a teen girl Amalia (María Alche) who is beginning to come into her sexuality and Catholicism. When Dr. Jano (Carlos Belloso), a doctor visiting the hotel she lives at for a medical conference, repeatedly rubs his dick on her in public, she makes it her spiritual mission (or vocation) to make him see the error in his ways and bring him back to God.
"In the definition of vocation or the discovery of vocation, there is something very similar to sexual awakening," Martel has said about the film. This tension is threaded throughout La niña santa—Amalia is both disturbed and thrilled by the inappropriate behavior exhibited by the doctor; she's annoyed and also sexually curious about the life of her beautiful Catholic group leader, etc. I particularly love the way Martel fleshed out the relationship that Amalia has with her friend Josefina (Julieta Zylberberg). There's an intimacy and intensity between them that is both platonic and slyly sexual that is so real at sixteen (at least for me). And though the characters do things that are "bad," Martel's gaze is never damning, but curious. And perhaps a little encouraging. JASMYNE KEIMIG
***
PEPE
Mexico | USA, 1960, 180/158 min, Dir. George Sidney
+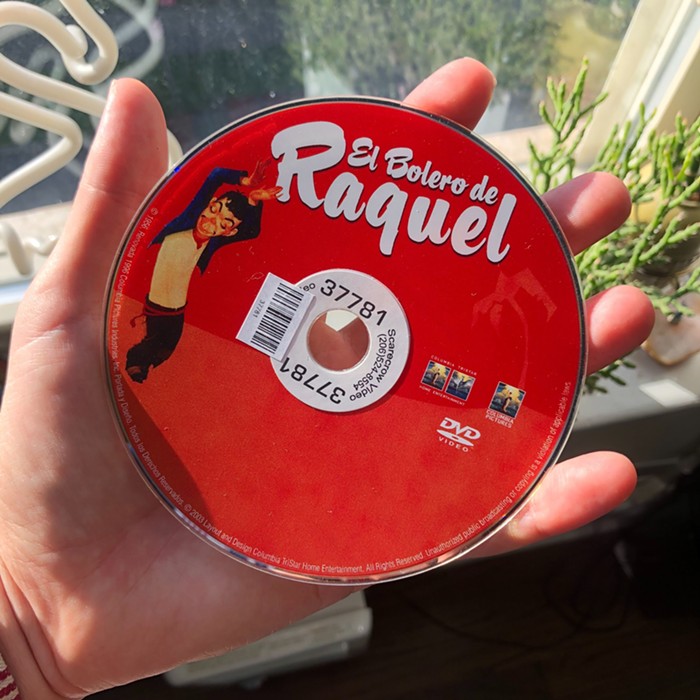 I've fallen into a deep Cantinflas hole. Known as the "Charlie Chaplin of Mexico," the late Mexican clown and comedian achieved global success after starring in the English-language international hit
Around the World in 80 Days
(1956). That earned Cantinflas the Golden Globe for Best Actor in a Musical or Comedy and catapulted him to be the highest-paid actor
in the world
. This fact is remarkable, considering Cantinflas's entire filmography (minus
Around the World and Romeo y Julieta
) is unstreamable in the U.S. How did one of the 20th century's greatest stars get lost in the age of streaming? Why did Cantinflas's relationship with English-speaking audiences end?
The answer, sadly, can be found somewhere in Pepe, Cantinflas's second and last English-language film. Billed as a blockbuster Christmas hit, the 1960 film hoped to capitalize off of Cantinflas's global fame from Around the World and starred 35 celebrity guest stars—including Frank Sinatra, Zsa Zsa Gabór, Bing Crosby, and Jack Lemmon. In it, Cantinflas plays a hired ranch hand named Pepe who guards his beloved white stallion who is hired by a Hollywood studio. The script makes no sense. The movie ends with Pepe becoming the grandparent of a donkey. A literal donkey. It's very bad. Rightly, copies of Pepe are nearly extinct.
But there's no comparison between Cantinflas's Spanish-language films and his English-language films. El Bolero de Raquel (1957), the first Mexican Cantinflas movie I ever watched, showcases what makes him a star: His astonishingly clever wordplay, something that's difficult-to-impossible to translate into English. Cantinflas is famous for tricking people in positions of power by complicating a conversation to his advantage. His way of speaking is so unique that a Spanish verb is named after him: Cantinflear. The guy created verbs. Why is it so hard to find his films? CHASE BURNS