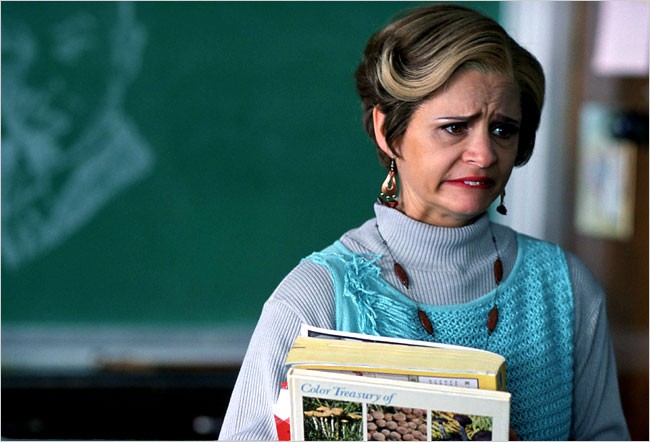 Unstreamable is a weekly column that recommends films you can't find on major streaming services. This week:
Strangers with Candy
,
That Man Bolt
,
The Last American Virgin
, and
Before the Devil Knows You're Dead
. Read our other recommendations
here
.
It boggles the mind why
Strangers with Candy
, the movie, isn't available on any major streaming service. Not even for rent! (Please let me know if
Reelgood
is somehow wrong about this.) The 2005 film, which was created after the cult
Strangers with Candy
TV series (
which is streaming
), had an
estimated $3.5 million budget
and features Stephen Colbert, Allison Janney, Philip Seymour Hoffman, and Matthew Broderick alongside Amy Sedaris's iconically inappropriate character, Jerri Blank. Other celebs involved: Sarah Jessica Parker plays a grief counselor. Author
David Rakoff
plays a silent assistant. Chris Pratt, in one of his first roles, plays a teen hottie. It seems like a streaming deal could help the film recuperate some funds, considering it only made $2.2 million at the box office. It's also hard not to see some of
Broad City
's Ilana Wexler in Jerri Blank. Sedaris guest-starred in the first season of
Broad City
(in "Apartment Hunters"), so I think it's safe to assume Blank was an influence.
CHASE BURNS
***
THAT MAN BOLT
USA, 1973, 104 min, Dir. Henry Levin, David Lowell Rich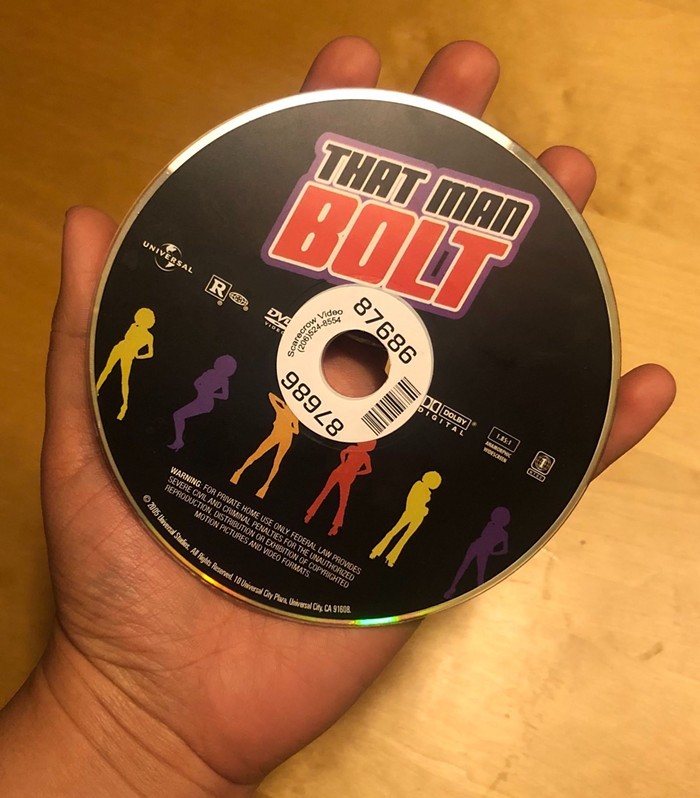 While watching the first 20 minutes of
That Man Bolt
, I thought to myself:
Is this the best movie I've ever seen?
No, it is not the best movie I've ever seen, but it really had me for a second there. I think I was just mesmerized by blaxploitation icon Fred Williamson and his role as courier Jefferson Bolt, a black superspy-like character in the vein of James Bond. His karate moves! His perfectly picked out 'fro! The respect he commands as a black man in a white man's business! His immaculate condo in Macau! In the film, he's tasked with transporting a briefcase of $1 million cash from Hong Kong to Mexico City. Bolt is then thrown into a situation where hordes of dangerous men try to pry that briefcase away from him. The plot is hard to follow and strung together by little more than exciting action sequences, but what are you watching it for, anyway?
JASMYNE KEIMIG
***
I'm upset no one ever told me about this movie. It's a remake of director Boaz Davidson's popular late-'70s Israeli teen flick
Lemon Popsicle
, which follows three young hotshots through Tel Aviv as they listen to Elvis and get laid. (I'm renting this next.) Both
Lemon Popsicle
and
The Last American Virgin
rely heavily on their bloated soundtracks. But rather than focus on the '50s, like
Lemon Popsicle
, the American remake is centered around new wave rock, with Devo, Blondie, Oingo Boingo, the Police, REO Speedwagon, and about 20 other hit bands underscoring LA teens who desperately want to fuck. Overall, it's got strong
Porky's
vibes, with an exceptionally brutal ending that makes the film all the better. I assume these tricked-out, expensive soundtracks are the reason for both of these movies' unstreamable statuses. Also, fun fact,
The Last American Virgin
is the quirky and beloved
Kimmy Robertson
's first film.
CHASE BURNS
***
In this Sidney Lumet film (his last, in fact), two brothers plan to rip off their parents' jewelry store. It's a good old heist movie about a heist gone wrong. Super fucking wrong. Ethan Hawke plays the frantic and broke younger bro while the late, great Philip Seymour Hoffman is the slicker and more out-of-control bro. The bros are unknowingly screwing the same woman, played by Marisa Tomei. Albert Finney plays their father. It has a collection of fantastic performances, but there's an essential element missing. I'm not quite sure what it is. Maybe it's the unconvincing relationships. Or the obscurity of the characters' motivations. Or the weird, unessential nudity of Tomei in several scenes. Maybe it's just a bad script. That said, I love the way Hoffman manages to elicit sympathy for his character, a role coated with a thick layer of disgust. In one scene, he has an emotional breakdown in a car that makes the whole film worth watching.
JASMYNE KEIMIG