"STOP: Building Jails"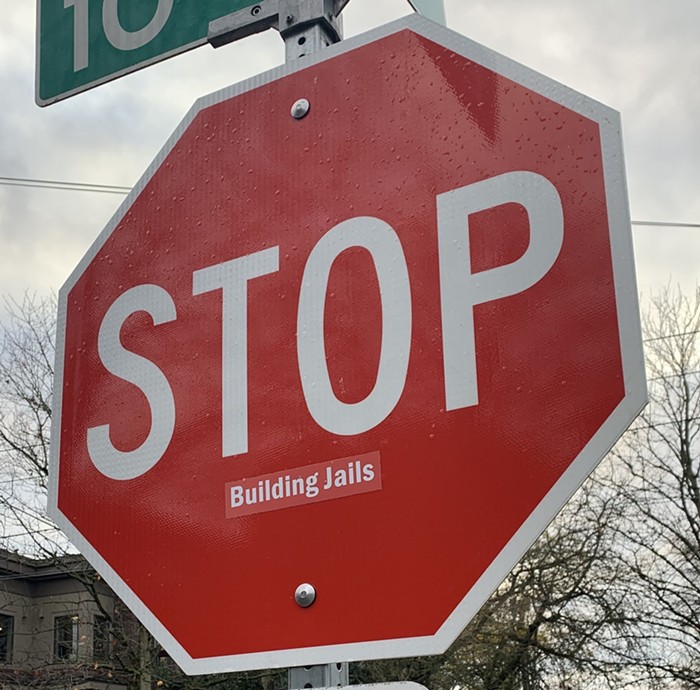 There have been a lot of stop sign interventions all over Capitol Hill, but this one stood out.
Sponsored
Weekly Markets in Columbia City, Lake City, Magnolia, U District, West Seattle, & Capitol Hill.
"bros, yuck"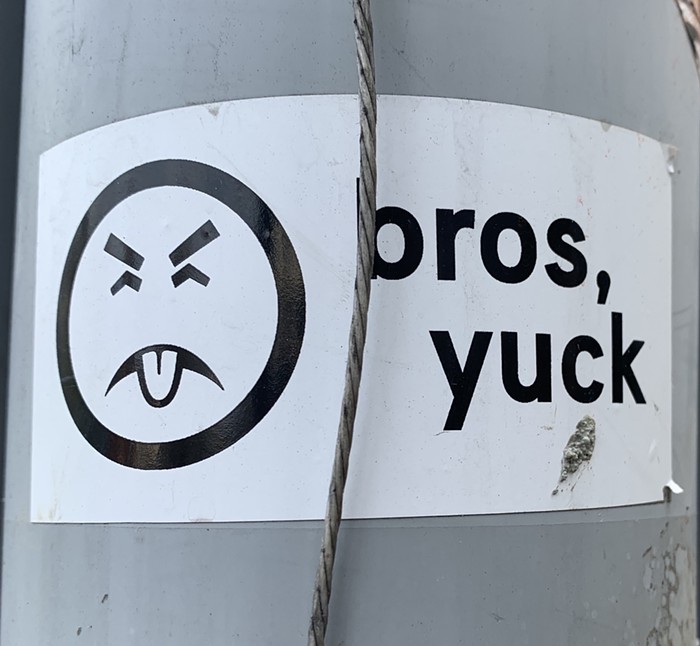 Spotify suggested Joe Rogan's podcast to me the other day and I almost threw up.
"I Had an Abortion and I'm Great"
You ARE great! This comes to us via
Lamb
for
Shout Your Abortion
.
"Poetry Is Political"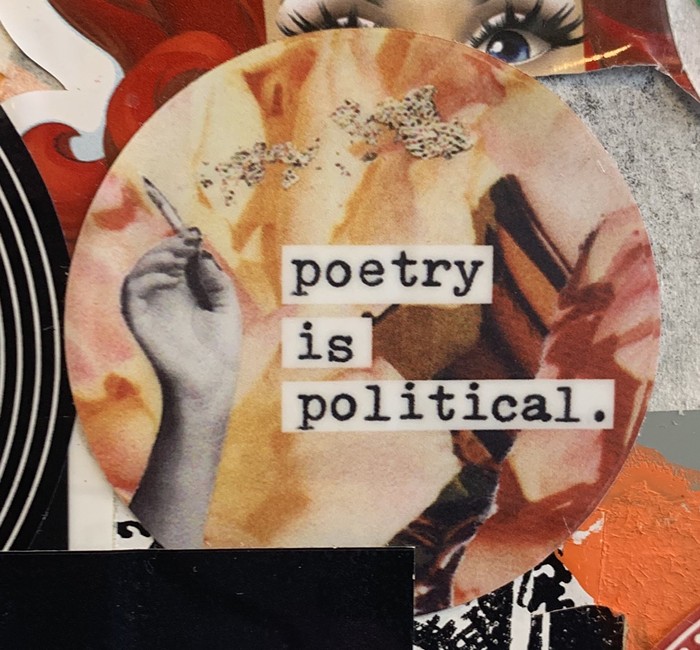 Please take the time to read this James Tate poem I think about all the time
while I make coffee
.
"Now You Don't Have to Pretend..."
A little hard to read, but you never had to!
"Dog Blows a Bubble"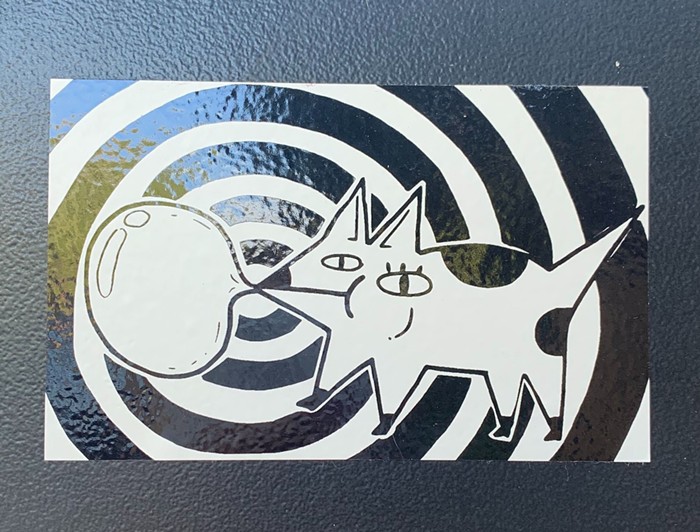 This sticker is an oldie, but dogs are on my mind ever since I saw this TikTok asking what type of dog looks like a Nike Cortez sneaker. I'm thinking: bull terrier?
"I Dream of Tequila"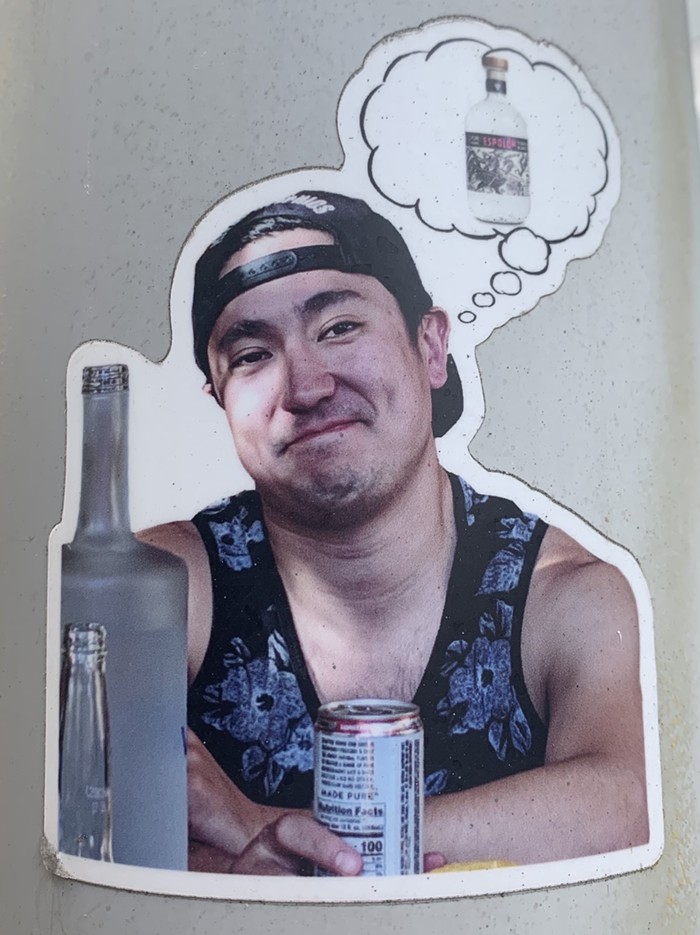 I love seeing photo stickers and this one is sort of absurd.
"No One Is Illegal"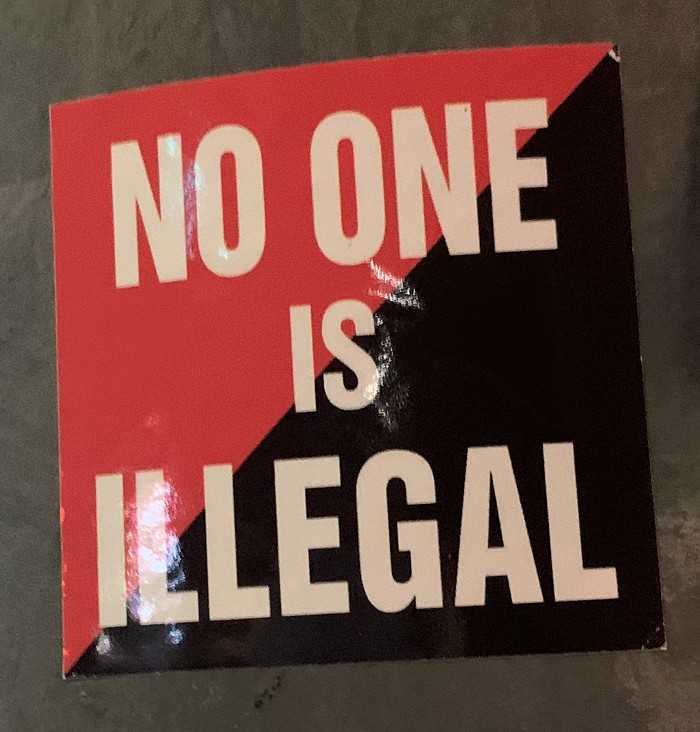 The colors and layout would make for a really great flag, just saying.
"Blue Sticker"
I was immediately intrigued by this person's eye. Who is it? What is it for?
"L.L. Teriyaki"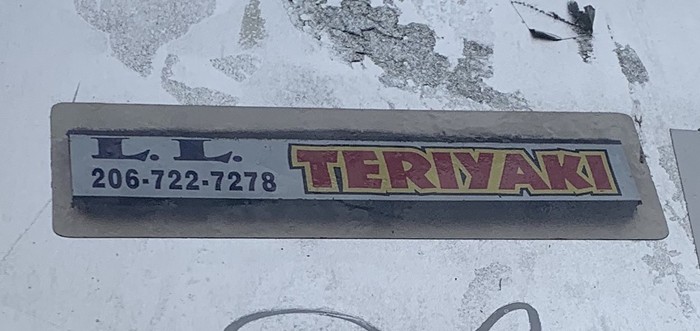 L.L. Teriyaki & Pho is located on
Rainier
.
As always, if any of these stickers belong to you, please e-mail me at jkeimig@thestranger.com.
Sponsored
Sept 4 and 5! Celebrate music once again — together!