"Anarchist Cities Do It Better!"
This USPS sticker person is prolific. I nearly forgot about when Trump and the DOJ labeled Seattle, Portland, and New York City "anarchist jurisdictions." Too much has happened this year.
Sponsored
Weekly Markets in Columbia City, Lake City, Magnolia, U District, West Seattle, & Capitol Hill.
"You Are Dying"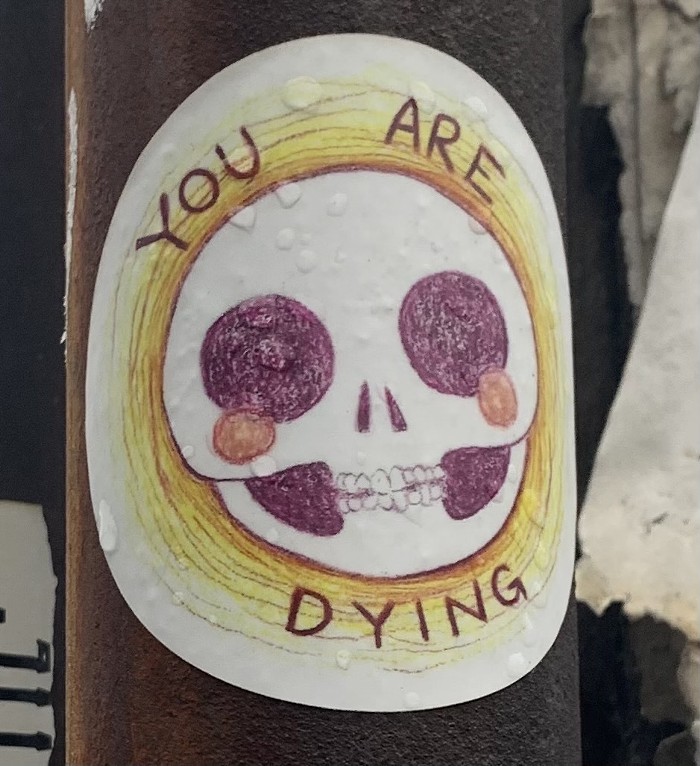 Spotted on 15th on a morning when I really did feel like I was dying. I'm pretty sure it was just acid reflux.
"Bugs"
This comes to us via local punk band
Bugs
and would be a good font for our Slog logo at the top of the landing page.
"No More Bullshit
This sticker is funny because Trump and all his henchmen trade exclusively on bullshit. (Side note, why do conservative graphic designers suck so hard?)
"If You Are Neutral..."
This one is a bit of an oldie that I spotted in the summer, but it's always right. Thanks Desmond Tutu.
"Chode"
I thought this was a one-off
chode
, but I've seen this tag more and more around Capitol Hill. What an interesting angle.
"H*es Be Like..."
This sticker comes to us via
shirtless_gatorade
. I've seen this one on Instagram meme accounts, but I didn't think it would translate to the street very well. It doesn't, but I love someone printing a meme onto a sticker to post outside of Glo's.
"I.Y.E."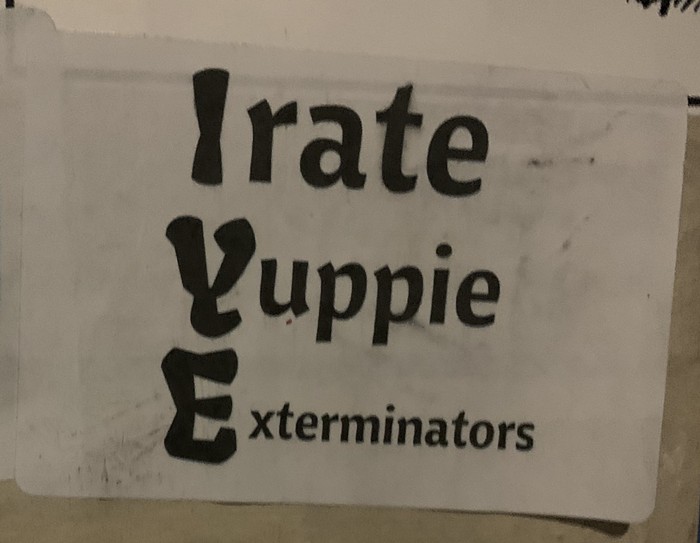 Whenever I see the word yuppie, I think of Patrick Bateman.
"No New Weird Things"
I think this slogan comes from the same universe as "
Keep Portland Weird
"?
"I Would Literally Die"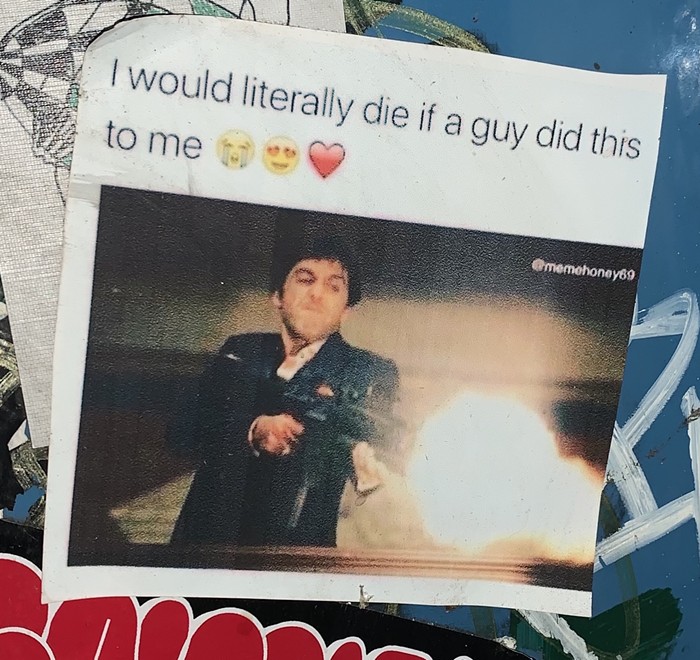 A great one to end on. Really makes you think.
As always, if any of these stickers belong to you, please e-mail me at jkeimig@thestranger.com.
Sponsored
Sept 4 and 5! Celebrate music once again — together!