"Deep" Religious Questions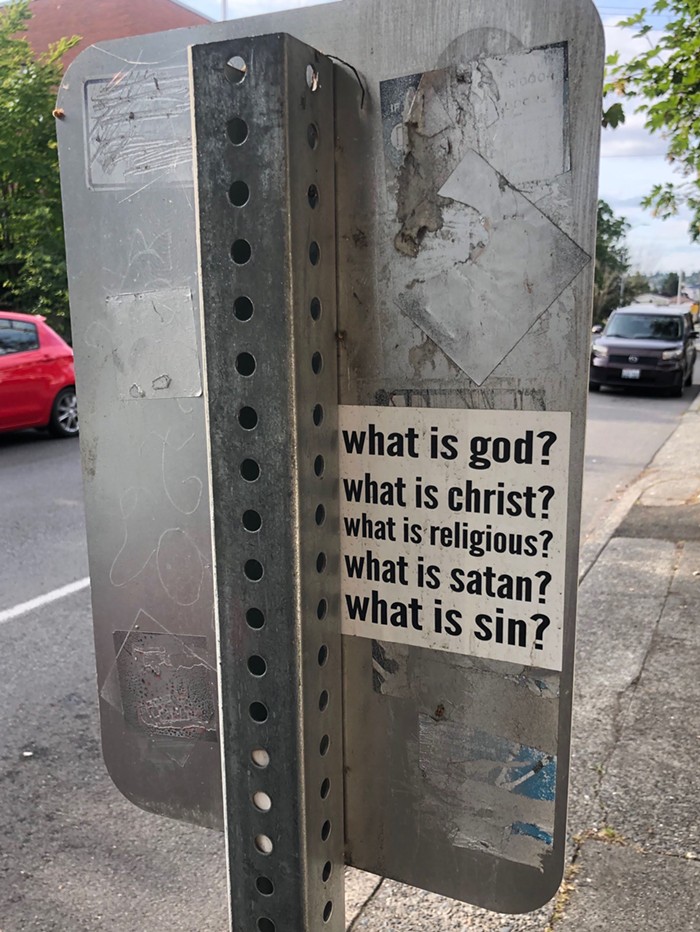 This puppy is posted right outside
Scarecrow Video
in the U District. These are some big questions. What do you think? (Don't actually answer that.) I feel like this is a series of questions I'd ask myself after hitting the bong too hard. But to be honest, I don't really get high and think about God or the sacred (but maybe the profane)—mostly I end up thinking about my body. But, what's God anyway, amirite?
"Queer Stoner Cult"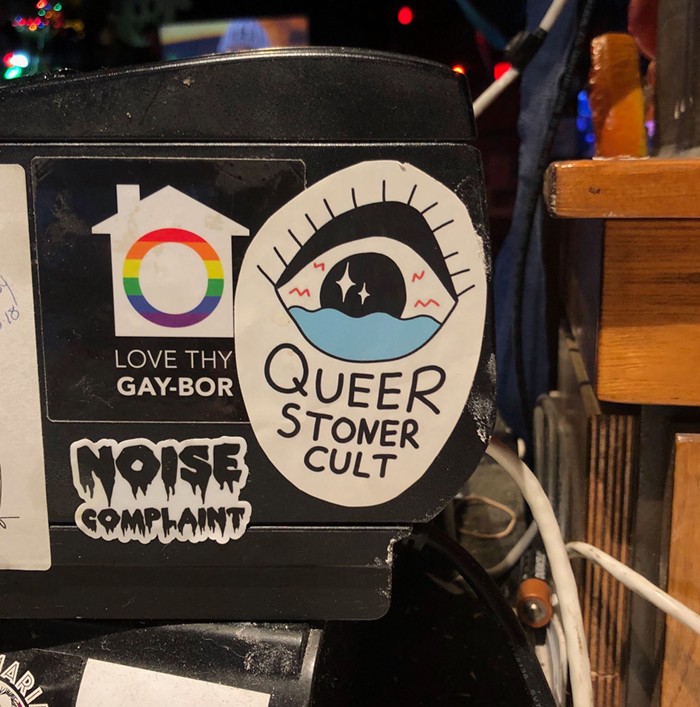 I found this one at
Little Maria's
register before Cucci's Critter Barn last Saturday. I asked the cashier what it meant and they told me that the sticker had been there since before they started working at the pizza joint. I have always maintained that I feel particularly at risk for joining a cult (throughout the entirety of
Wild Wild Country
I was very inspired by the beautiful beet color of all the Rajneeshees clothing), so this one stuck out to me. How can I join?
Storming Concentration Camps on August 30th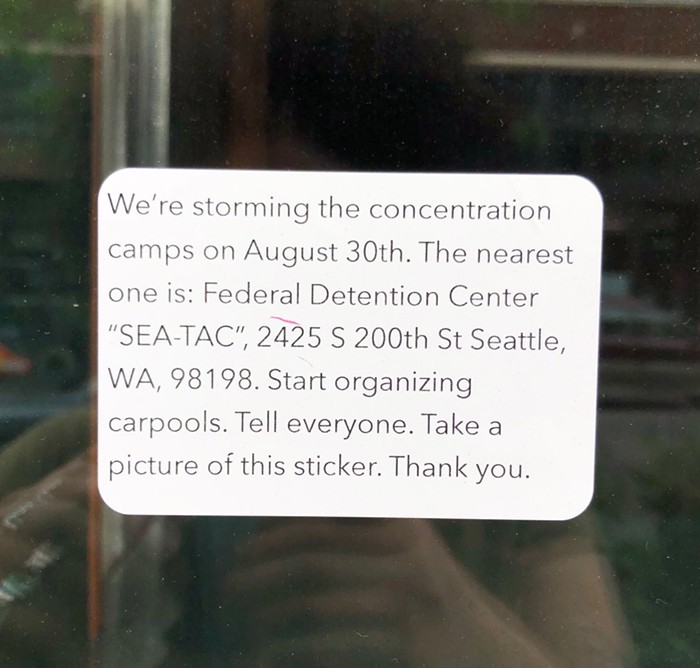 It's small but mighty. This is your notice, I suppose.
"Stay off drugs"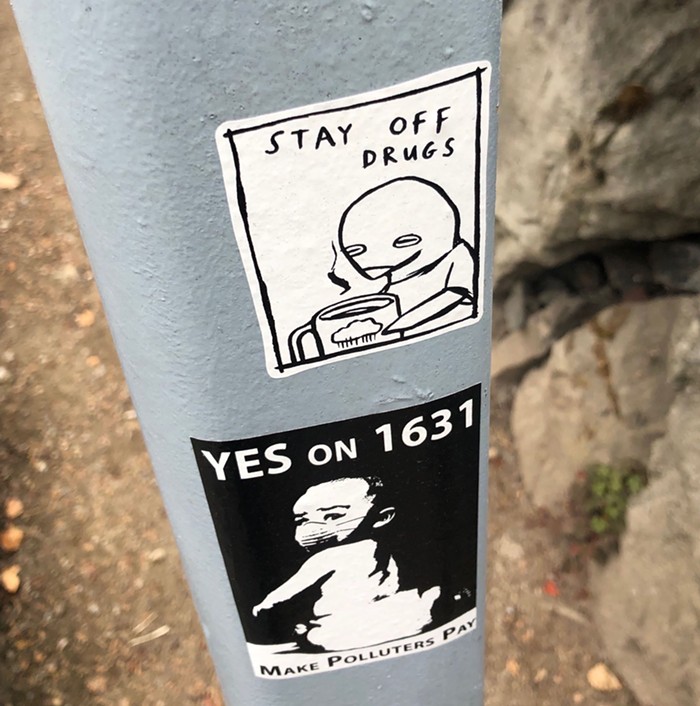 I see this sticker everyday on my walk to work. For weeks, I've been wondering what this creature is—a turtle without its shell? A snake? A monster? Some sort of rodent? What's in its cup? What drugs is this referring to? Is there another panel? I need ANSWERS!
If any of these stickers belong to you, email me at jkeimig@thestranger.com. I want to know you.