Gabi Gonzalez-Yoxtheimer is a visual artist living in Seattle. Their work spans graphic design and illustration, and centers on their cultural upbringing and positive outlook on life. In our interview, we talk about living in Mexico City, what books they're listening to, and the power in lineage and name.
I love the vivid multicultural quality of your beautiful name, can you share more about your background and family?
My mom is Mexican and my dad is of German origin. A beautiful Latin American tradition is keeping the mother's maiden name so familiar ties are kept in place. My name is long and it's definitely come with annoying inconveniences; legal documents not having enough characters, small signature lines, and whatnot. I find it empowering to know that all the names I have are important to not only me but all my relations. 
What brought you to study at Western Washington University?
To be blunt, it was cheap. I applied and got into multiple art schools in and around Washington State, but even with scholarships, it was still expensive. When I applied to Western I was granted the Multi-Cultural Scholarship which covered almost all of my tuition. They have an excellent design program and just introduced an illustration certification, so I felt that I was still getting the paperwork I wanted even though the education was probably different than art schools. 
What do you love about Seattle?
I love the diversity in food, events, and views. Anywhere you walk there will probably be a bench with breathtaking views. There's a tactile roughness to Seattle you can feel if you sit somewhere long enough. A city of resistance, comradery, and life. 
Tell me about your time in Mexico City? 
Prior to living in Mexico City, the largest city in North America mind you, I had never lived in a concrete jungle. It was a wonderful experience. Mexico City is a lively beautiful city full of art, music, and amazing food. As you walk through the city, every neighborhood has its own way of life and feeling, so you are never bored with one experience. The city will suck you in and make you never want to leave. 
I want to share with our readers that you offer portraits, and at quite affordable rates too, are you available for commissions at the moment?
I am currently available for commissions! I am excited to do more portraits and pet portraits. 
Last question, what are you listening to these days?
Audiobooks. I have been deep diving into Libby through the Seattle Public Library. My current favorite audiobooks are all books by Kristen Hannah, Stephen Graham Jones, Ursula K. Le Guin, and Octavia E. Butler.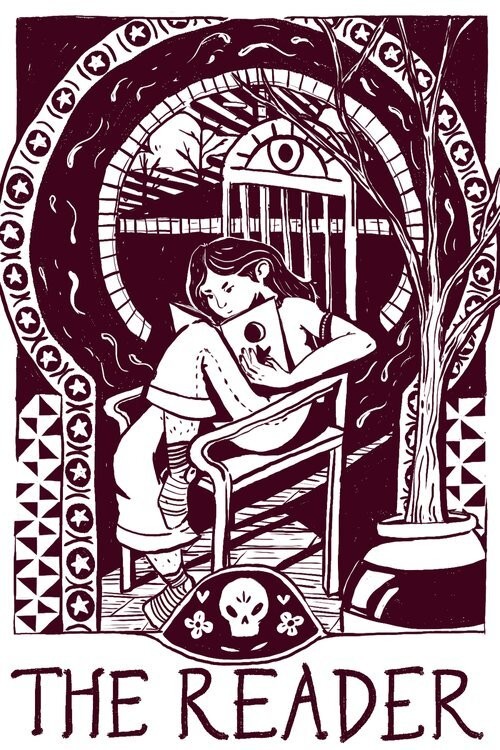 ---
Find more of Gabi's work at ggyox.com and follow them on Instagram at @ggyox.