Raychelle Ordoñez (she/her) is a Seattle-based tattoo artist whose work is rooted in her identity as a queer Filipino-American. She grew up in Renton and Seattle, went to the University of Washington, and now owns and runs her tattoo shop, Sorry Sorry on Capitol Hill. In our interview, we talk about conservative family, spinning plates, and bringing mindfulness into the tattoo world.
What was your creative journey that led you to tattooing?
I have a bachelor's degree from the University of Washington in Public Health. After graduating in 2013, I worked in retail and healthcare while building up my art portfolio through panels, workshops, conferences, freelance art commissions (portraits), and vending my work at art markets.
I took an interest in tattooing after: 1) getting tattooed regularly by artists I looked up to and 2) a friend I was in a comics/art collective with noticed my work started to take on tattoo aesthetics, and she heard an apprentice position was opening up at a local queer tattoo shop she frequented. I eventually interviewed at this space, got the position, and apprenticed for a year before becoming "official." This is the space I own now as Sorry Sorry Tattoo! My six-year anniversary is coming up this winter.
Congratulations on landing in a creative space that you love, not to mention balancing it against business ownership. Does it ever get hard to keep all the plates spinning?
It so often does. I think people forget that there is more to being a tattoo artist than making the actual tattoos themselves; you have to be your own social media and marketing manager, your own bookkeeper and accountant… it can get overwhelming really quickly, but I'm often reminded of my purpose when I witness my clients' reactions to the work I give them, and it helps me ground and re-align.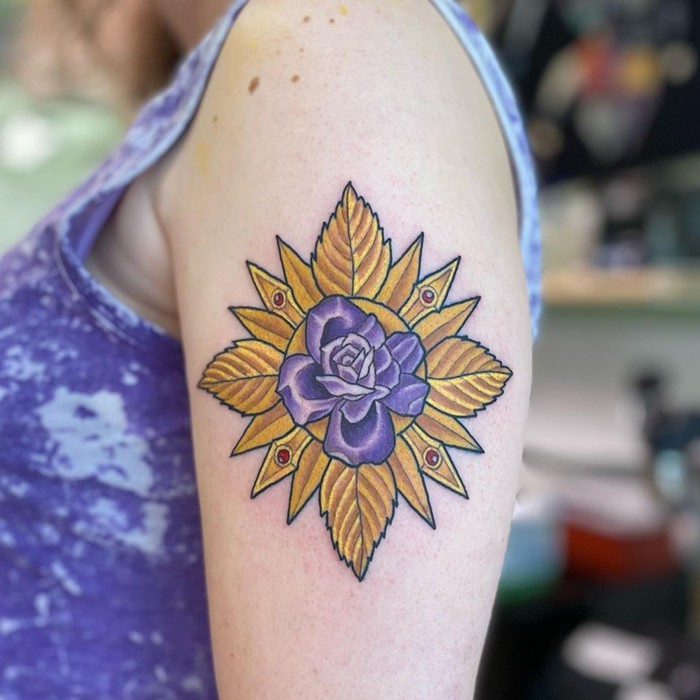 Can you tell me about your heritage and your experience as a queer Filipino-American in the PNW?
I am the daughter of two immigrant parents from the Philippines (Olongapo, Zambales and Baler, Aurora to be specific). My family has always been fairly conservative growing up, and I know that has always impacted how I navigate the world and see myself; so much of my illustration work has been me trying to make sense of the hyphenated identity of being a Filipino person brought up in America, and that has carried over to my tattoo work as well, especially in tattooing other Filipino people.
I've tattooed so much of the Filipino community here in Seattle, but also in Oakland, Los Angeles, Chicago, Brooklyn, and Portland (places I've done guest spots as a tattooer). I truly believe that tattoos are a way for us to remember so many things, namely ourselves and who we are. I think the act of getting tattooed feels deeply intimate and vulnerable, and I take a lot of extra care in making sure people feel good and feel seen throughout the process.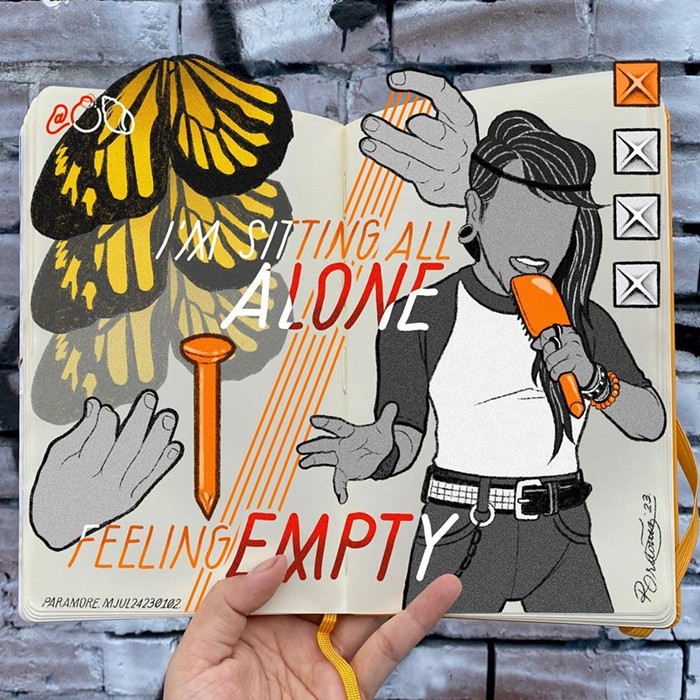 That's great, what are some ways that you ensure comfort and confidence in the process?
I've always made it a point to be mindful and professional in any setting, but tattooing and any sort of bodywork really asks us to operate with consent and compassion, and I think my interactions with my clients are proof of that experience that is special and unique to them. I'm thankful to practice this mindset in all arenas of my life, not just in tattooing.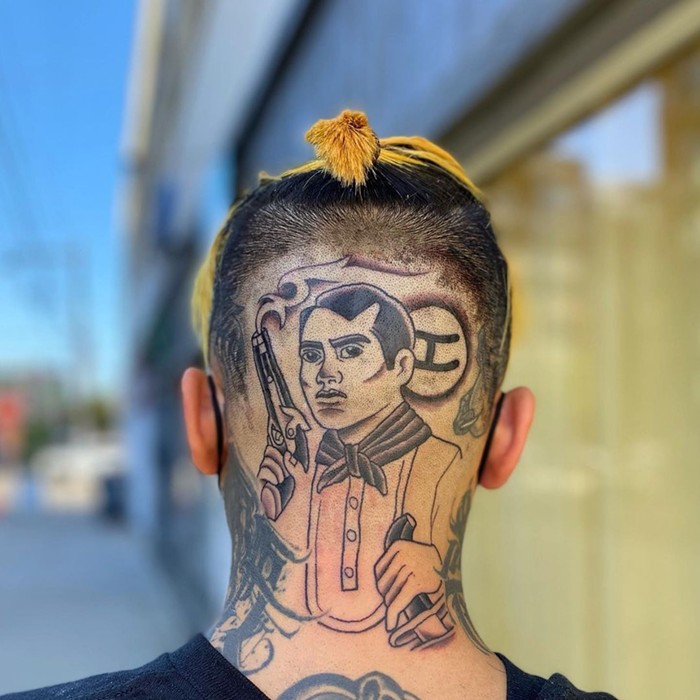 What do you like to listen to when you're inking?
Honestly, I'll listen to anything as long as it keeps my energy up throughout tattooing, but my go-tos are probably R&B, Motown, or the Emo Forever Spotify playlist.
---
Find more of Raychelle's work at sorrysorrystore.com/raychelle and follow her on Instagram at @bombchelle.