Capitol Hill brunch spot Glo's has closed "indefinitely" after sustaining "heavy" smoke damage following an early morning fire on Monday, according to owner Julie Reisman. 
The Seattle Fire Department reported no injuries and launched an investigation into the incident.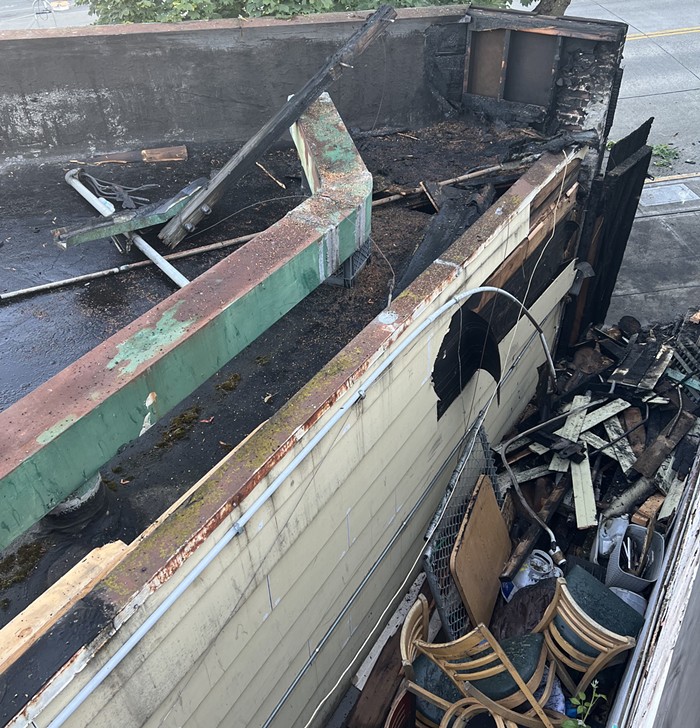 Over the phone, Reisman said a nearby business owner heard a firework go off at around 2:30 am in the restaurant's alleyway, where the restaurant had stacked chairs and tables covered by tarps. After hearing the "crackling" of a fire, she said the man ran outside with a fire extinguisher, where he met someone else who was already at work trying to put out the fire with their own extinguisher. 
When the fire department arrived to extinguish the blaze, fire fighters cut a hole in the roof and cut gas and power to the building. The department did not immediately respond to questions about the status of its investigation.
The fire left a thin film of soot over everything inside, and the whole place retained water damage. "The building is still standing, but you can't go in it. It smells terrible," Reisman said. She now plans to call contractors to fix the hole in the ceiling and to reconnect the place to power and gas, but she doesn't know how long that process will take. 


The fire comes as the restaurant continues its attempts to raise money to finance higher-than-expected moving costs.

"This couldn't have happened at a worse time," Reisman said. She encouraged neighbors and fans of the spot to donate to the restaurant's "Glow Up" campaign, which will help establish a new Glo's on Broadway near the farmer's market. 
The restaurant planned to re-open in autumn, but it's unclear whether constraints on the construction industry and complications related to the fire will impact that date.