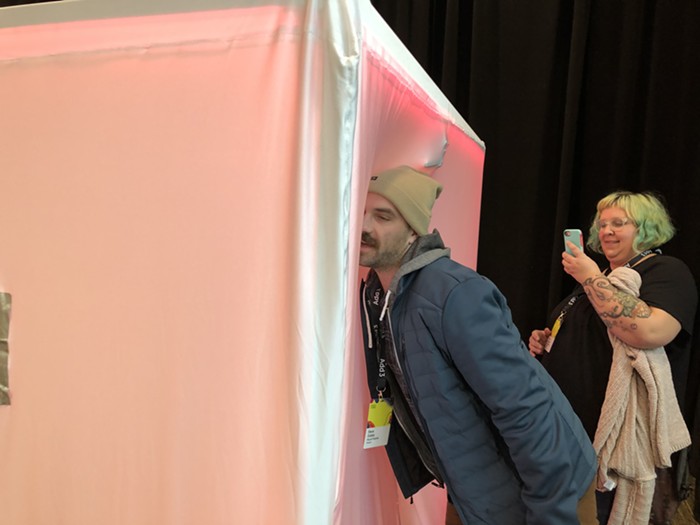 My sister graduated college in May and wants to work in advertising, so I gifted her a subscription to
Adbusters
, the ad-free anti-consumerist magazine. Yes, I'm a contrarian big brother, or maybe just an asshole, and it's with that kind of
baby-I'm-an-anarchist
chip on my shoulder that last week I walked from the gray damp of Pike Street through the doors of the convention center and into the technicolor world of the
Seattle Interactive Conference
.
Sponsored
Plan Ahead. Prepay. Pick Up. Locations in Columbia City, U District, Capitol Hill, & West Seattle.
A fixture on the fall calendar for nearly a decade, Seattle Interactive Conference (SIC) is where smart people in this town figure out better ways to sell you stuff, further the distraction machine of the digital era, and otherwise keep your eyeballs glued to screens. The idea mostly made my skin curdle as I side-eyed a program with sessions like "How B2B Marketers Use Social Media," "Gen Z & Millennial Mobile Video Trends," and "How Experiences are Redefining Brands."
The event once aspired to be an
Emerald City counterpart to South by Southwest
with all of the Austin event's tech and media programming but none of its cutting-edge live music.
A partnership with Capitol Hill Block Party
earlier this decade seems to have fallen by the wayside. We'll have to leave it to the successor to
Upstream (RIP)
to get our marquee downtown music festival. At this point SIC has gone all-in on the confluence of technology, branding, and marketing, including several regrettable bookings of
AOL's now-disgraced "digital prophet" Shingy
, who hopefully will never step foot in Seattle ever again.
I'm a thirty-something curmudgeon who has no desire to figure out how to make branded content go viral on TikTok, so I studiously avoided SIC's meat and potatoes—the latest tech trends and how to wield them for marketing supremacy—and hunted out the conference's more tangible fringes.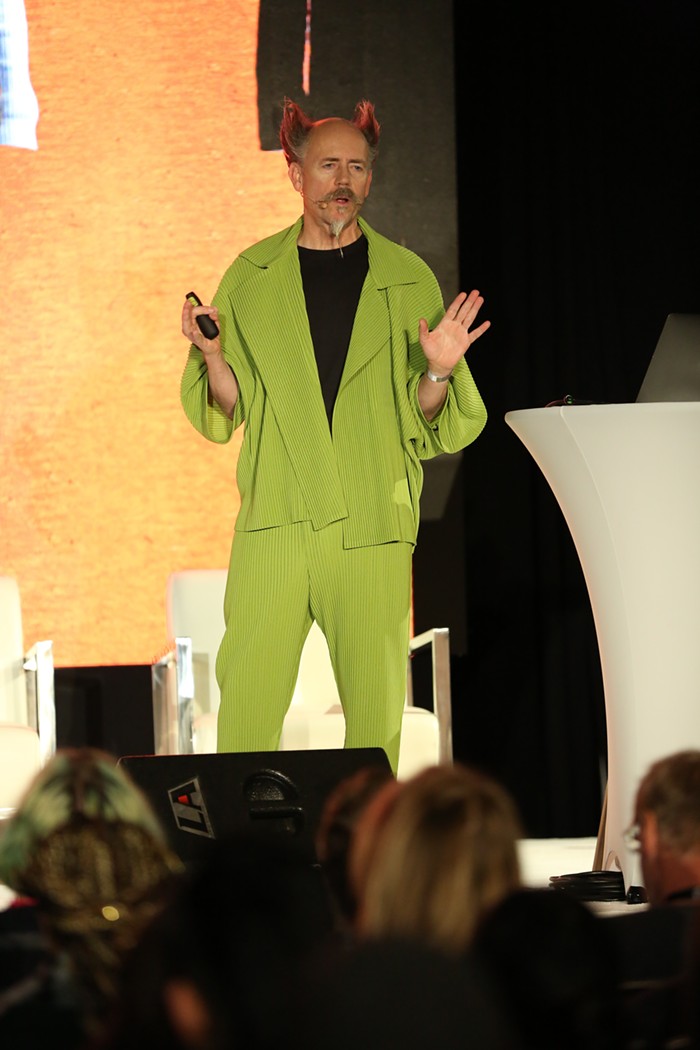 Two earnest REI employees unpacked how they ditched the fall catalog to launch a new print magazine,
Uncommon Path
, that landed in my mailbox last month and became dreamy bedside reading. The two Steves behind Microsoft's in-house media juggernaut
Story Labs
may have made me well up with a tear or two with the Parkinsons-beating wristband behind
Project Emma
. A trio of Pacific Northwest brands—Alaska Airlines, Chateau Ste. Michelle, and Sub Pop—talked about how to go national.
"We still operate like the little guy, but the only one that hasn't gone bankrupt," said Katie D'Amato, Alaska's brand director. I swelled with pride. How many places have a hometown airline? When I see the lone airplane sporting the iconic Eskimo logo (one that has courted its fair share of controversy over indigenous representation) at BWI Airport near my parents' house, I know I'm on my way home.
Along the way, I let down my guard and realized that as I slung my Mountain Hardware backpack with my Apple laptop over the shoulder of my Brooklyn Industries raincoat, draped over my Bonobos plaid button-down and the jeans I got at Nordstrom down the street, well, all of those were conscious consumer decisions on my part. When I was in college and thought I had beat the brands at their own game by shopping at logo-less American Apparel, the lack of a polo player or swoosh on my shirt was just its own logo. Checkmate.
Sub Pop vice-president Megan Jasper further put my mind at ease when she candidly admitted, "In our world, it's very easy to sell out and Sub Pop has sold out so many times already it probably doesn't really matter."
I still hoofed it a few blocks up to Victrola for my midday caffeine fix in lieu of the complimentary Starbucks on offer—because friends don't let friends drink Starbucks and no amount of pumpkin spice latte is going to convince me that they're just a friendly local coffee shop—before playing around with Cuboid, the latest creation of Seattle digital artist Julia Bruk, one of the brains behind the Borealis festival of video projection mapping and light art.
First premiered at On the Boards, the life-size fabric cube with a dancer inside responds to the tactile—you touching the sides of the cube—and the digital—you sending emojis to its Facebook Live stream. I wasn't blown away, but I was mildly charmed. New forms of digital art, right in our backyard. Finally, the tech bloom yielding aesthetic fruit. I started to walk away with a smile. Then I overheard someone ask Bruk, "So how can use this thing for brands?" The smile gave way to a grimace.
Sponsored
Bringing the Clock-Out Lounge drag show to you virtually, with Angel Baby Kill Kill Kill and more!