Yarnaholics: Yarn Arts and Beer
(VISUAL ART) Yarnaholics is a delightful event where one can knit and crochet to their heart's content while sipping on a refreshing beer. Truly, what could be better? I used to participate in similar gatherings back when I lived in San Francisco and would get together with other textile artists to sip absinthe and try to keep our heads on straight enough to complete a scarf. Not only that, but Broadview Tap House is a particularly inviting location, with cozy outdoor lighting and warm wooden decor blending perfectly with the sound of needles clacking together. The last time I hung out there, I wound up chatting with a woman who had a beautiful hand-made shawl, which she had originally crocheted as a blanket for her cat. Get lost in a project of your own—whether scarf or blanket or jockstrap—and should the spirits lead you to drop a stitch, one of your fellow artists will surely have a crochet hook to loop it back onto the needle. It's your opportunity to slow down and enjoy the simple pleasures of life and inspire future projects in the company of your fellow granny-minded crafters. (Broadview Tap House, 217 N 125th, 6:30 pm, free) MATT BAUME
The Williams Project Book Discussion with Charles Mudede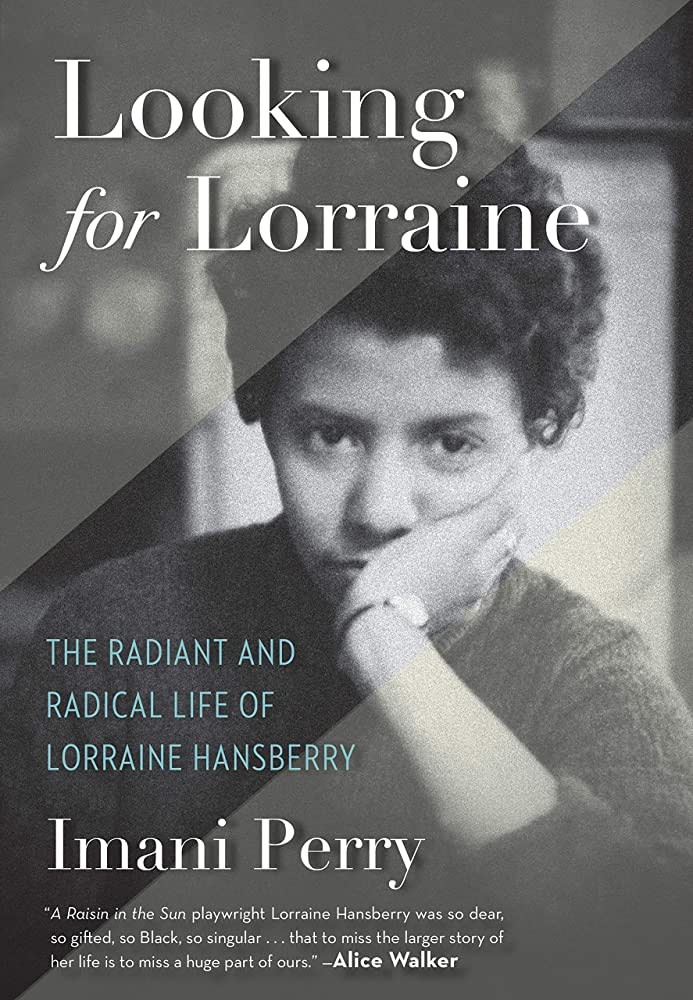 (BOOKS) Playwright Lorraine Hansberry was just 34 years old when she died of pancreatic cancer in 1965. Her life, as tragically short as it was, was packed with accomplishment. In 1959 Hansberry became the first Black woman to write a play performed on Broadway with A Raisin in the Sun. It was nominated for four Tony Awards in 1960 and adapted into a film—starring members of the Broadway cast—in 1961. Did Hansberry then spend her days swimming in pools of cash? No. She used her newfound fame for good. In 1963 she met with President Kennedy and urged him to take a stronger stance for civil rights in America. What's more: She was once under FBI surveillance, she was the godmother to Nina Simone's daughter, and she struggled with her sexuality but ultimately embraced the fact that she was a lesbian and supported gay rights. Pretty much a rad-as-fuck woman! Imani Perry's book Looking for Lorraine takes a much closer look at what a complicated, brilliant artist Hansberry was, and on Wednesday evening at Elliott Bay Book Club, The Stranger's own Charles Mudede will lead a discussion about the book, Hansberry's achievements, and the ways in which her life is echoed in the last play she ever wrote, The Sign in Sidney Brustein's Window. RSVPs are encouraged. (Elliott Bay Book Company, 1521 10th Ave, 7 pm, free) MEGAN SELING
---
(POP CULTURE) Good news, nerds: Emerald City Comic Con is here with a jam-packed weekend of panels, celebrity guests, cosplaying, comics, fanfic, screenings, and overpriced convention center hot dogs. As always, ECCC is a welcoming enclave for everyone including (and especially) LGBTQ+ attendees. I've rounded up a few highlights for you here, but you can start your visit with a trip to the Pride Lounge on the third floor (ECCC is at the new convention center this year, not the old labyrinth). The lounge will have a chill space, board games, a photo booth, and generally comfy vibes. And if you'll indulge me, I think you might like the two panels that I'm appearing on, Meet the Comics Press (Thursday, March 2) featuring journalists and writers who cover comics and Queer Imaginings (Friday, March 3), which is about all the amazing LGBTQ+ representation we've seen on screens in the last year. (Seattle Convention Center, 800 Convention Pl, through March 5, $17.75-$232.75, all ages) MATT BAUME
---
Lespecial with Andy Coe, Galen Clark, and D'Vonne Lewis Trio
(MUSIC) Seattle Repertory Jazz Orchestra's superb SRJO Plays Charles Mingus event, which happened on February 11 at the Nordstrom Recital Hall, featured our city's (if not our nation's) best drummer, D'Vonne Lewis. He, more than any other musicians on the stage (many of whom are very talented), adequately represented the driven spirit of Mingus. And, indeed, there is no jazz event that can include Lewis without expecting him to stand out from the other musicians. He is that good. And tonight, he performs with his trio. Trust me. Go to this show. Listen to Lewis. Listen to greatness in motion. Greatness can really happen in this remote corner of the world. (High Dive, 513 N 36th Ave, 8 pm, $18) CHARLES MUDEDE
David Cross: The Worst Daddy in the World Tour
(COMEDY) Gulp. The title of comedian David Cross's tour forces one to gird one's loins for a spate of cringe-y parental anecdotes about offspring and their oh-so-wacky ways. Routines about children often induce the same dread as hearing an acquaintance say, "Wanna hear about my fucked-up dream last night?" Uh, hard pass. But one is willing to risk a night of intense eye-rolling when a veteran funnyman such as Cross grips the mic. Don't underestimate the goodwill he's accrued by his acting stints on the sketch comedy series Mr. Show and the sitcom Arrested Development, or from his previous stand-up sets full of caustic left jabs against wrongheaded right-wingers and the cartoon-level evil of corporations and rank hypocrisy of politicians and Bible-thumpers. Cross long has been a master of transmuting incredulity and exasperation over the world's manifold sociopolitical idiocies into pointed humor. On this jaunt, we'll see if the last couple of years of fatherhood have dulled his edges and weakened his puns. Sean Patton opens. (Neptune Theatre, 1303 NE 45th St, 8:00 pm, $69-$185, all ages) DAVE SEGAL
---
(MUSIC) Read Jas Keimig's list of can't-miss Freakout Weekender performances here.
Kraken's Last Show: Cosgrove, the Subjunctives, Ol' Doris, Some Rules, and the Disorderlies
(MUSIC) It's happened again, y'all. Corporate landlords won and are pushing one of the best punk bars in the city out of their current digs. I'm talking about Kraken Bar & Lounge, of course, who were viciously told back in January that they had to be out by March 4. While it's devastating that this significant cultural site is being cleared to make way for something more boring, that doesn't mean Kraken is down for good. They are currently looking at new spaces to move to and you can contribute to their GoFundMe to help out. But you can count on them going out with a bang. This final week, they have a show every single day, featuring bands for whom this U District bar has been essential. And on Saturday, five bands have the distinct honor of shutting down the Kraken: punks Cosgrove, pop-punkers the Subjunctives, rock band Ol' Doris, punk band Some Rules, and the energetic the Disorderlies. You've been good to us, Kraken. Can't wait to see what's next. JAS KEIMIG
---
(COMEDY) Read Matt Baume's interview with Cameron Esposito here.
---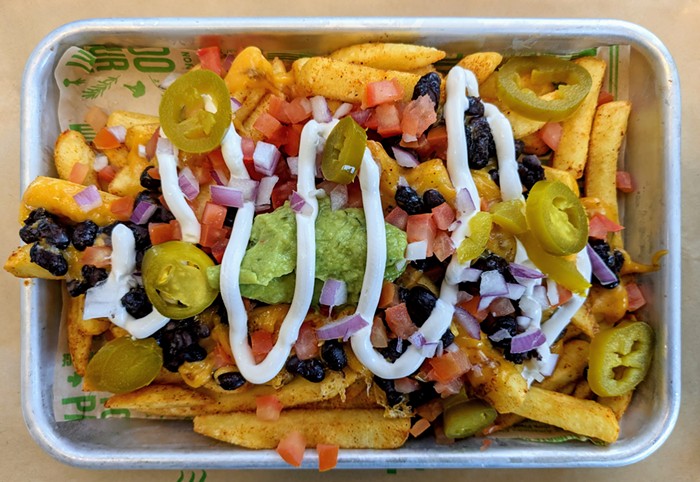 (FOOD & DRINK) This is nacho average week! Ugh, sorry. Dumb irresistible jokes aside, it's Nacho Week! The Stranger and our calendar pals at EverOut invited a dozen different restaurants around the city to create their own messy, meaty, cheesy, crunchy take on one of the world's greatest snacks. Ben Paris downtown is making poke nachos with fried wonton chips, sockeye salmon, avocado, hoisin, and furikake and at Manna in South Lake Union you can try the Levantine version called fatteh, with pita chips, chickpeas, garlic yogurt, pine nuts, and fresh herbs. Next Level Burger in Roosevelt and Ballard replaces the chips with their spicy and crispy seasoned fries, topping them with plant-based versions of all the usual suspects—cheese, black beans, onions, tomatoes, jalapeños, sour cream, and guacamole. My pick of the party—and I write this with a belly still full of these very nachos—is the vegetarian option at Taqueria Cantina in Belltown. Their special for the week is the Angus beef-smothered fajita nachos, but they can be customized with meat-free options including vegan chorizo and tofu al pastor. (Various locations, through March 12) MEGAN SELING
---
Oscar Shorts 2023 at SIFF Cinema Uptown
(FILM) Fifteen short films are up for an Oscar this year, grouped into three different categories: Animated, live-action, and documentary. You could watch several of them ahead of Sunday's awards ceremony by cobbling together an at-home screening across no fewer than five different platforms. Netflix, for example, is currently offering The Elephant Whisperer, a 40-minute film that follows a couple in south India who adopted an abandoned baby elephant and The Martha Mitchell Effect about Watergate whistleblower Martha Mitchell. And YouTube has Stranger at the Gate, the New Yorker's documentary about the US Marine who was planning to bomb a mosque in Indiana—"I was hoping for at least 200 or more dead, injured"—but ended up being befriended by the community and converting to Islam. Skip all that streaming shuffling! Just go to SIFF Uptown, where they're showing all the shorts through March 9. Today the documentary shorts package screens at 4:30 pm and then you can stick around for the live-action collection at 8:15 pm. You may even have time between the two screenings to run up the street to Ozzie's and scarf down the Korean chicken nachos they're making for Nacho Week. (SIFF Cinema Uptown, 511 Queen Anne Ave, multiple showtimes through March 9) MEGAN SELING