WEDNESDAY 8/23 
(MUSIC) Mummy don't know daddy's getting hot... at the Gloria tour? Between recent cameos on HBO's And Just Like That... and Charli XCX's "Speed Drive" music video, pop gem Sam Smith has been appearing everywhere lately—and I'm here for it! Their newest album Gloria exceeds expectations of the tear-jerking piano ballads they're known for while experimenting with sexy radio-friendly pop suited for a queer nightclub. And of course, there is the wildly catchy viral hit "Unholy (feat. Kim Petras)," which haunts my thoughts every time I close my eyes at night. Don't miss an opening set from R&B pop artist (and regular Smith collaborator), Jessie Reyez. (Climate Pledge Arena, 305 Harrison St, 8 pm, $35-$75, all ages) AUDREY VANN
---
THURSDAY 8/24 
Girls Who Indie featuring Linda From Work, Hannah Duckworth, Muñeca, and King Sheim
(MUSIC) What's hotter than this week's forecast? Seattle's thriving music scene. Girls Who Indie promises to bring the HEAT with a lineup of all local female/femme/non-binary-fronted rock. Hannah Duckworth, who could pass as the love child of Paramore and Taylor Swift, started GWI earlier this year. After sellout success in February at Barboza, GWI 2 is back at Neumos this Thursday. Indie music isn't just for sad dudes and hipsters! It includes metal, pop, grunge, punk... if it's independent, it's indie. GWI is here to change the misconceptions surrounding indie music and who participates in it. Hint: It's a lot of baddies! GWI 2 will feature Linda From Work, Hannah Duckworth, MUNECA, and King Sheim. (Neumos, 925 E Pike St, 7 pm, $15-$17, 21+) BRITTNE LUNNISS
PLUS! Enter to win tickets to Girls Who Indie via our Instagram! 
---
FRIDAY 8/25 
(MUSIC) With the exception of peak pandemic years, Port Townsend's music and arts festival THING has filled the Sasquatch-shaped void in Washington State ever since its demise in 2018. This year's lineup shines with PNW favorites like the harmonizing indie folk band Fleet Foxes, legendary jazz-rap trio Digable Planets, and rising indie pop artist SYML. Other big-name acts like Lil Yachty, Sylvan Esso, Thundercat, and Cigarettes After Sex make this festival grander than your average small-town arts fest. There are also plenty of bright spots in the comedy portion of the lineup with body horror specialist/SNL cast member Sarah Sherman, surrealist comedian/actress Kate Berlant, and stand-up star Jacqueline Novak. If you need a break from the crowds, there are also beautiful beaches and trails nearby for independent exploration. (Fort Worden State Park, 200 Battery Way, Port Townsend, Aug 25-27, $129-$825) AUDREY VANN
---
SATURDAY 8/26 
 

 

View this post on Instagram

 
(COMMUNITY) White Center isn't the trendiest neighborhood in Seattle, but I think the neighborhood prefers it that way. It has some of the best food in the city but without the crowds of, say, Capitol Hill or Ballard. If you don't already consider White Center a food haven, Saturday's block party is a great opportunity to right that wrong. Dozens of local vendors will be selling everything from home goods to clothing to vulva necklaces complete with shimmering clitoris beads, and to entertain you while you sample the best eats the neighborhood has to offer (I LOVE YOU PUFFY PANDY!) there will also be five stages of live music, a 2 vs 2 dance battle, and live wrestling. DEFY Wrestling will have a ring set up outside Lariat Bar and wrestlers Chris and Patrick Vörös, the Midnight Heat, Cody Chhun, Guillermo Rosas, Miles Deville, Evan Rivers, and Amira—will compete for the title of Lariat Bar White Center Champion. Want more? Smash(it) Seattle will be there with a mobile "wrecking room" so you can destroy things? I guess? To be honest, I'm only mentioning it so I have an excuse to link to the Atom and His Package song "I Am Downright Amazed at What I Can Destroy with Just a Hammer." You're welcome! (White Center's Business Core, 16th Ave SW between Roxbury and SW 100th St, 11 am-midnight, free, all ages) MEGAN SELING
---
SUNDAY 8/27 
Last Chance for Soft Serve at the Pastry Project
 

 

View this post on Instagram

 
(FOOD) All summer long the Pastry Project has been slinging soft serve from their Pioneer Square shop's window. But as the season winds down, so does the ice cream. This weekend is your last chance to snag one of the Pastry Project's picture-perfect frozen treats. Get a tower of chocolate, vanilla, or twisted soft serve dipped in strawberry-passion fruit or butterscotch hard shell and coated with coconut cake crumble. Or build your own sundae, loaded with any toppings of your choice, including rainbow peanut crunch, crushed Newman-O's, malted hot fudge, and sticky toffee sauce. Can't decide? Grab one of their sandcastle ice cream sandwiches, with soft serve smooshed between two giant cookies that are packed with every single soft serve topping. They're open Fri-Sun 3-8 pm or until they sell out (and those sandcastle ice cream sandwiches go fast). (The Pastry Project, 165 S Main St, Fri-Sun 3-8 pm through Aug 27) MEGAN SELING
---
MONDAY 8/28 
(FILM) There's a lotta war documentaries in the world, but this one's special. In 20 Days, an AP news crew begins filming in coastal Ukraine before the war actually starts, as they suspect Putin will start shelling the city of Mariupol any day now. (They're right.) It results in early personal interviews with townspeople and some poignant callbacks later on—e.g., a lady whom they told not to worry because civilians won't get bombed after the crew apologetically meets her again in a shelter. Usually considered B-roll footage, shots of crying/pissed-off doctors, orderlies wiping up pools of children's blood from gurneys, and families cowering in apartment basements with their pet cats, are much more intimate—and ghastly—than what we Americans end up seeing on the nightly news. It's also a graphic reminder of the bravery and valor of journalists, who, although civilians, run toward danger rather than fleeing it. (SIFF Cinema Uptown, 511 Queen Anne Ave N, various showtimes through Aug 31, $13-$14) MEG VAN HUYGEN
---
TUESDAY 8/29 
Arctic Highways: 12 Indigenous Artists of the Circumpolar North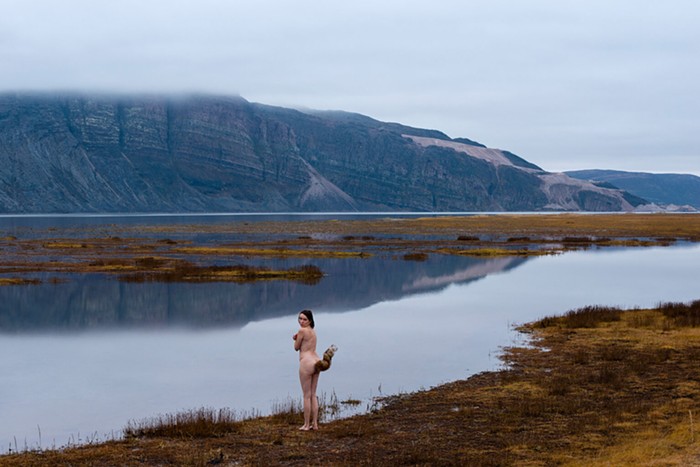 (VISUAL ART) Arctic "highways"—a modernized way of describing the flowing exchange of art and culture—were alive and well before the creation of artificial borders and nation-states in northern regions. Artist-curators Tomas Colbengtson, Gunvor Guttorm, Dan Jåma, and Britta Marakatt-Labba explore this history of cultural exchange in Arctic Highways: 12 Indigenous Artists of the Circumpolar North, which spotlights contemporary art and handicraft by Indigenous artists from Canada, Alaska, and Sápmi (the traditional Indigenous territory now called Norway, Sweden, Finland, and the Kola Peninsula in Russia). I'm popping on my mittens and ear-warmers to catch works by Matti Aikio, a Sámi artist with a background in reindeer herding, and Finnish urban Sámi photographer Marja Helander, whose snowy snapshots tell vivid stories. (National Nordic Museum, 2655 NW Market St, Tues-Sun through November 26, free-$20) LINDSAY COSTELLO
---
Prizefight! 
Win tickets to rad upcoming concerts!*
Pink Martini ft. China Forbes
Chateau Ste Michelle
August 27
Contest ends August 25 at 10 am
Dave Matthews Band
The Gorge
September 1
Contest ends August 25 at 10 am
*Entering PRIZE FIGHT contests by submitting your email address signs you up to receive the Stranger Suggests newsletter. You can unsubscribe at any time.