Art and Performance Fall 2023
Film photography has been creeping back into the mainstream for years, and it's not just because old folks are looking to relive their glory days of Dektol and silver halide.
In 2015 Polaroid CEO Scott Hardy credited Taylor Swift for the company's resurgence after the singer featured the iconic instant prints as part of 1989's album art and packaging. In 2022 the New York Times reported that "Gen Z and millennials are largely fueling [the] increased interest" in both 35 mm film and SLR cameras.
The pastime appears to be gaining new ground here in Seattle, too. Long-standing photo havens including Glazer's, Panda Lab, and Photographic Center Northwest continue to serve the local picture-taking community (in fact, next year construction will begin on PCNW's new 10,000-square-foot facility), and in June Moody's Film Lab took the leap from operating online and via postal mail to setting up a physical shop in Burien.
This year Seattle finally got a gallery exclusively dedicated to photography, too. PCNW graduates Cian Hayes and Albert Varady opened Solas Gallery in Pioneer Square in May and it's the first photo-only gallery the city has seen in years, maybe even decades. Maybe even... ever?
Of course, there have been galleries that have shown everything from photojournalism to artistic and fine art photography. But only photography, all the time?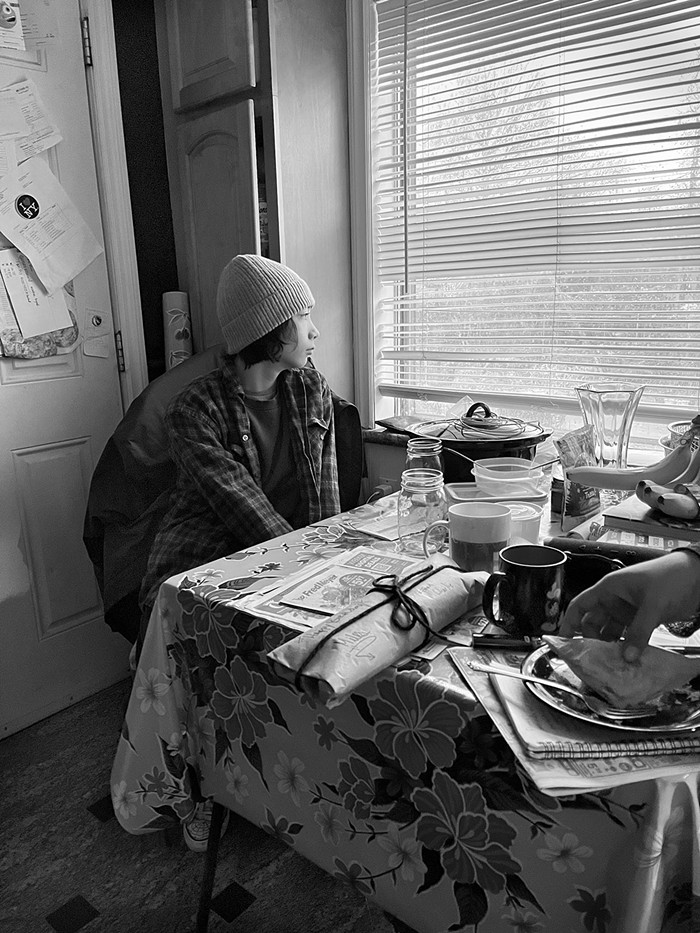 "G. Gibson, Platform Gallery, James Harris Gallery, they were never exclusive photography, but they showed some smart work. But all those names are also gone or all moved online, so there's no space that's a merchant gallery that even specializes in, regardless of being exclusively photography."
Why? Seattle has a history of notable picture makers. In the '90s Charles Peterson became a household name—in the cool households, anyway—for his high-contrast, high-energy black-and-white photos of Seattle's grunge scene. Alice Wheeler's shots of Seattle's subcultures—captured with a blend of photojournalistic documentation and Nan Goldin dreaminess—could consistently be spotted in national publications such as Rolling Stone, Spin, Time, and Parade. And then there's Art Wolfe, who's considered a god in the nature and wildlife photography industry.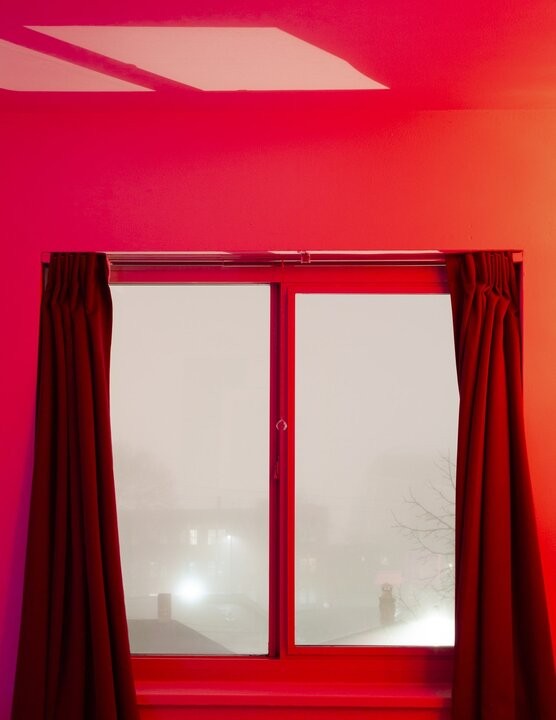 "There is a ton of work being made here," said Hayes. "Seattle is a city full of actively working artistic photographers, they're just scattered everywhere. That's one of the things we're working toward, is having this place, there being something that could encourage them to get out there."
Hayes and Varady hosted their first show, an inaugural group show, in May and have since shown work from local photographers Craig Mammano and Lisa Ahlberg, who live and find artistic inspiration in Beacon Hill and White Center, respectively.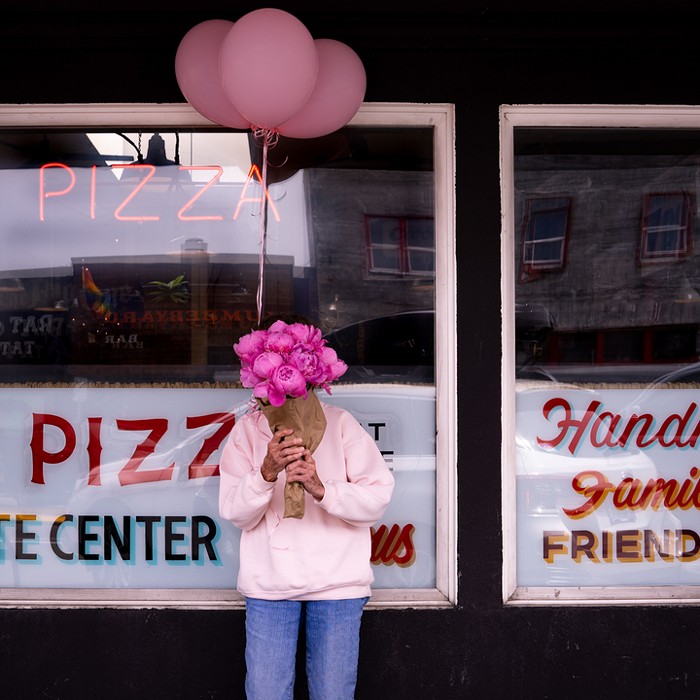 Currently hanging through September is New York-based photographer Brennan Cavanaugh's show Slow Apocalypse. His color photographs, some impeccably printed by him in the darkroom, others spit out via one-hour photo labs, capture all the ways in which humankind is filling up the world with evidence of our self-destruction. Images of abandoned items and single-use trash that we all use even though we know it's literally suffocating our planet look like crime scenes, with harsh flash and jarring angles reminiscent of Weegee grabbing a shot of a still smoking gun.
Varady is especially excited for November's show with Selena Kearney. Kearney grew up on the Chehalis Reservation in Washington and over the years she has collected costumes, sports uniforms, and other mementos that make stereotypical references to Indigenous culture.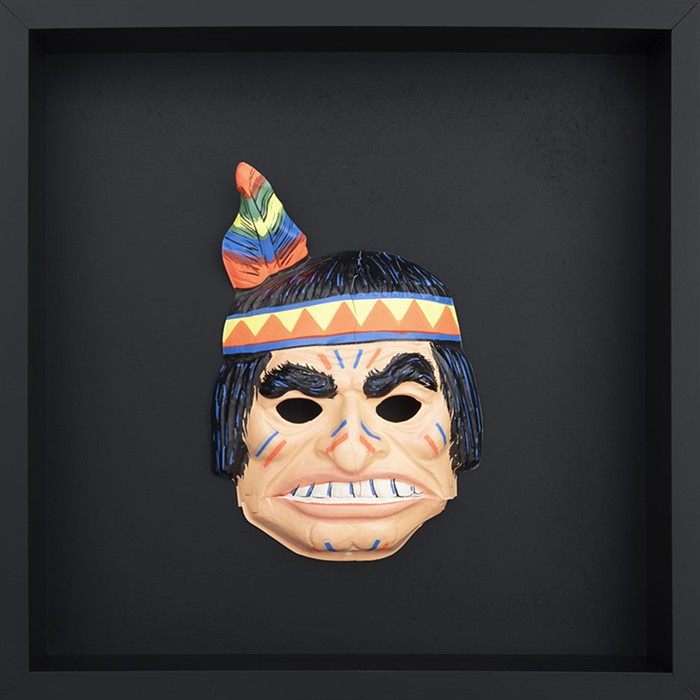 She carefully displays the items in black shadow boxes and photographs them with flawless lighting as though they're important artifacts worthy of infinite documentation and not, you know, racist bullshit. "They're pretty hard-hitting," said Varady.
Kearny also plans to release her photo book, Every Object Has a Ritual, in November through the collective publishing house Minor Matters.
So far every show has been dramatically different from the last, despite all of them being rooted in the same medium. Mammano turned the gallery into a makeshift temple, with his photos displayed among a bounty of colorful dried flowers, leaves, and vines. And Varady and Hayes say they're willing to push the boundaries even more.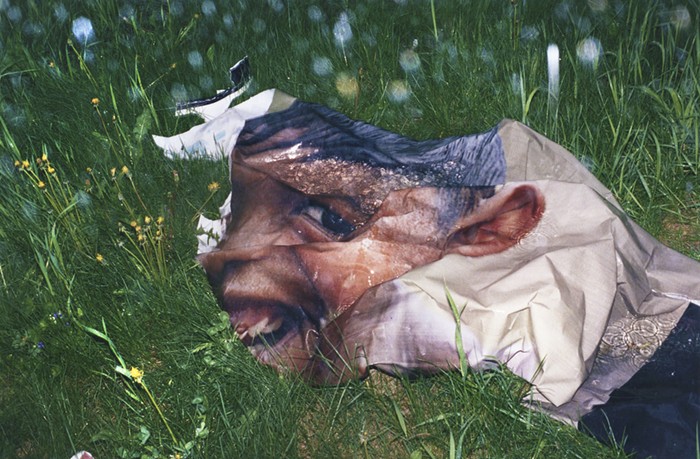 "We have a fairly open-minded idea of what photography is and what a print is, but it should still be photography," said Hayes. "There is a point where it's like, 'Sorry, that's illustration,' right? We do want to make sure this is a photographic space, but still, we're up to be challenged about what that means."
And although Pioneer Square's art scene has taken a few hits this year—Linda Hodges retired and closed her space after 40 years, James Harris moved his storefront to Dallas, and CoCA temporarily closed up their space—the two are optimistic about Solas' future. Or, at least they're not worrying too hard about it. Right now, it's all about the art, the artists, and providing a space that hasn't existed in Seattle for far too long.
"We don't have that same pressure to make rent the same way that other galleries do," said Varady. "We don't have that bottom line. Our overhead is moderately low, our goals are about showing the work, and hopefully, maybe someday, we can have it break even."
---
Visit Solas every Saturday from 1-5 pm, or by appointment, and learn about upcoming shows at solas.gallery. Follow the gallery on Instagram at @solas.gallery.